What to Wear to a Spring Wedding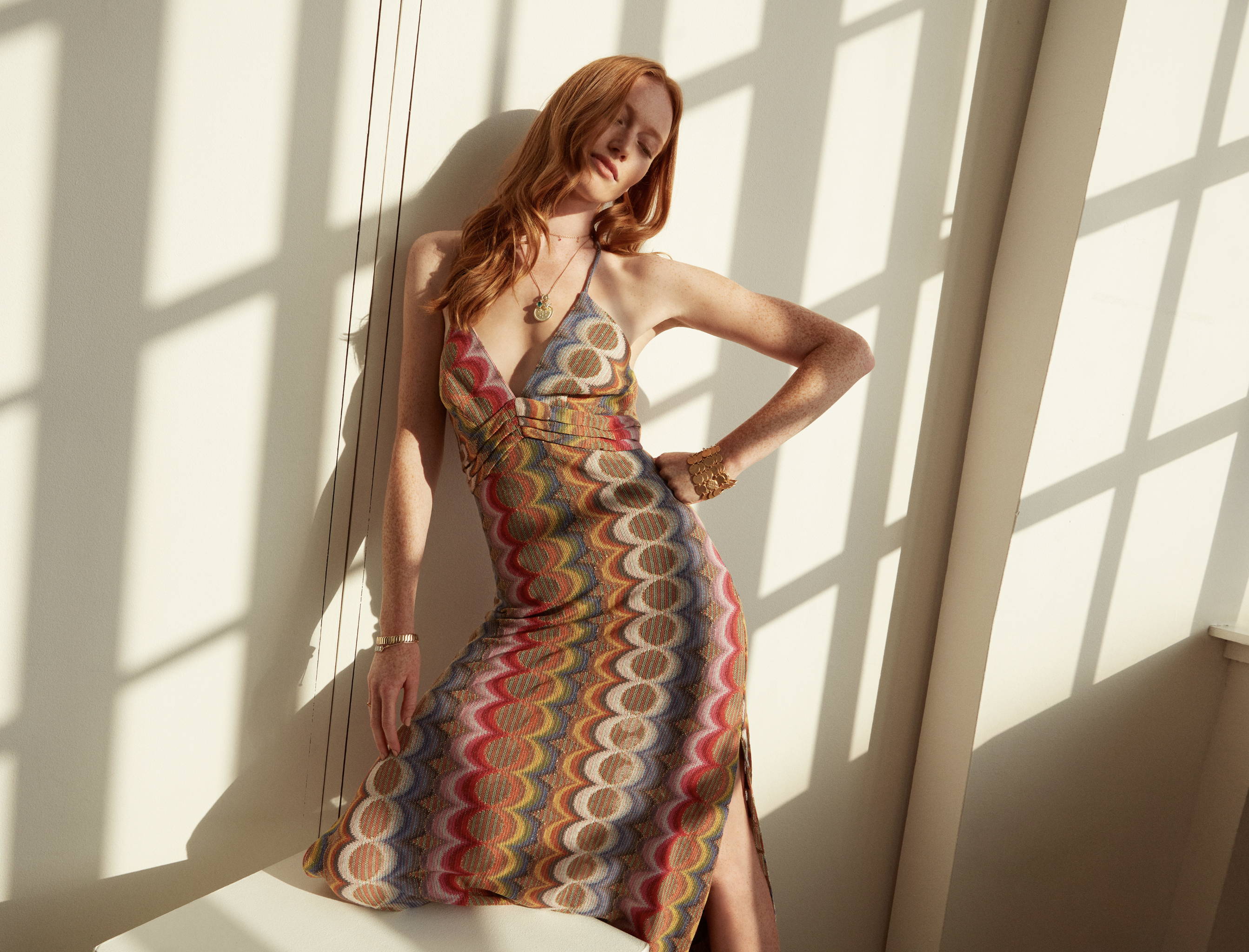 It's almost wedding season! Looking for the perfect look to win best-dressed-guest this year? Ramy Brook has the best pieces for any fabulous occasion! There are so many ways to style an outfit for a spring wedding. Our number one rule? Ditch your black dress and go for color. This season's color pallette includes muted yellows, baby blues, pale pinks and sage green. You could also try a statement zig-zag print or romantic fresh florals. A flowy, colorful midi dress with strappy heels and statement earrings is always a spring wedding go-to. Rock a sexy faux leather mini dress in a bright hue for a cocktail soiree with a fabulous up-do. For more formal occasions, try a romantic pleated maxi dress in a beautiful shade of ocean blue. Or, show off your fashion sense in a statement jumpsuit with layered necklaces and sky-high heels. To help narrow down your options, not only will we share inspiration on what to wear to a spring wedding, but we'll also provide product recomendations to complete any outfit. See below!
Spring Wedding Guest Outfit Must-Haves
If you have plans to go to a Spring wedding this year, a fabulous dress or silky jumpsuit is a must! Go for something dressier than your usual get up: strapless satin midi dresses, silky longsleeve low-cut mini dresses, or a bright-hued jumpsuit. Spring weather can be super unpredictable, so it's important to be prepared for any temperature. A chic peacoat or trendy cropped faux fur coat can offer warmth while tying an entire outfit together. Paired with sparkly heels, an elegant one-shoulder dress will keep you warmer in case it rains. Or, opt for a sexy pair of pumps to keep your toes warm and make dancing a breeze. 
Gorgeous Dresses to Wear to a Spring Wedding
Whether you're looking for a flowy, romantic maxi dress, a colorful mini dress or a chic jumpsuit, Ramy Brook has a wedding guest look for everyone. Create and effortlessly elegant outfit with a solid breezy midi dress styled with fabulous gold shoes and jewelry. A classic strapless dress is an ultimate wedding staple, especially when paired with a chic coat and sexy heels. If the wedding is cocktail attire, let your personality shine with a festive mini dress and strappy heels. If you're looking for a more romantic look, look no further than a flirty floral maxi dresses that shows off your décolletage. Additionally, jumpsuits and sets are becoming super popular and trendy for spring weddings. Try a low-cut, wide leg silk jumpsuit with layered jewerly to "wow" the wedding party. 
Spring Cocktail Dresses for Weddings & Everyday Occasions
Cocktail dresses can be worn throughout the spring season for any occasion, including weddings, bridal showers, birthday parties and more! Cocktail dresses are a versatile wardrobe staple perfect for attending a less-formal wedding in style, especially when paired with statement jewelry and a pair of strappy heels. Shine bright, turn heads and win complments at cocktail hour with a mini dress with embellishments or a statement bow.
What Spring Wedding Guest Dress Will You Choose?
Spring weddings create an opportunity to dress up and show of your endless styling skills. Whether you're going for a romantic, classic, sexy or formal look, Ramy Brook has the perfect pieces to start envisioning your spring wedding guest outfit. 
---