15 Chic Spring Outfits You'll Want to Copy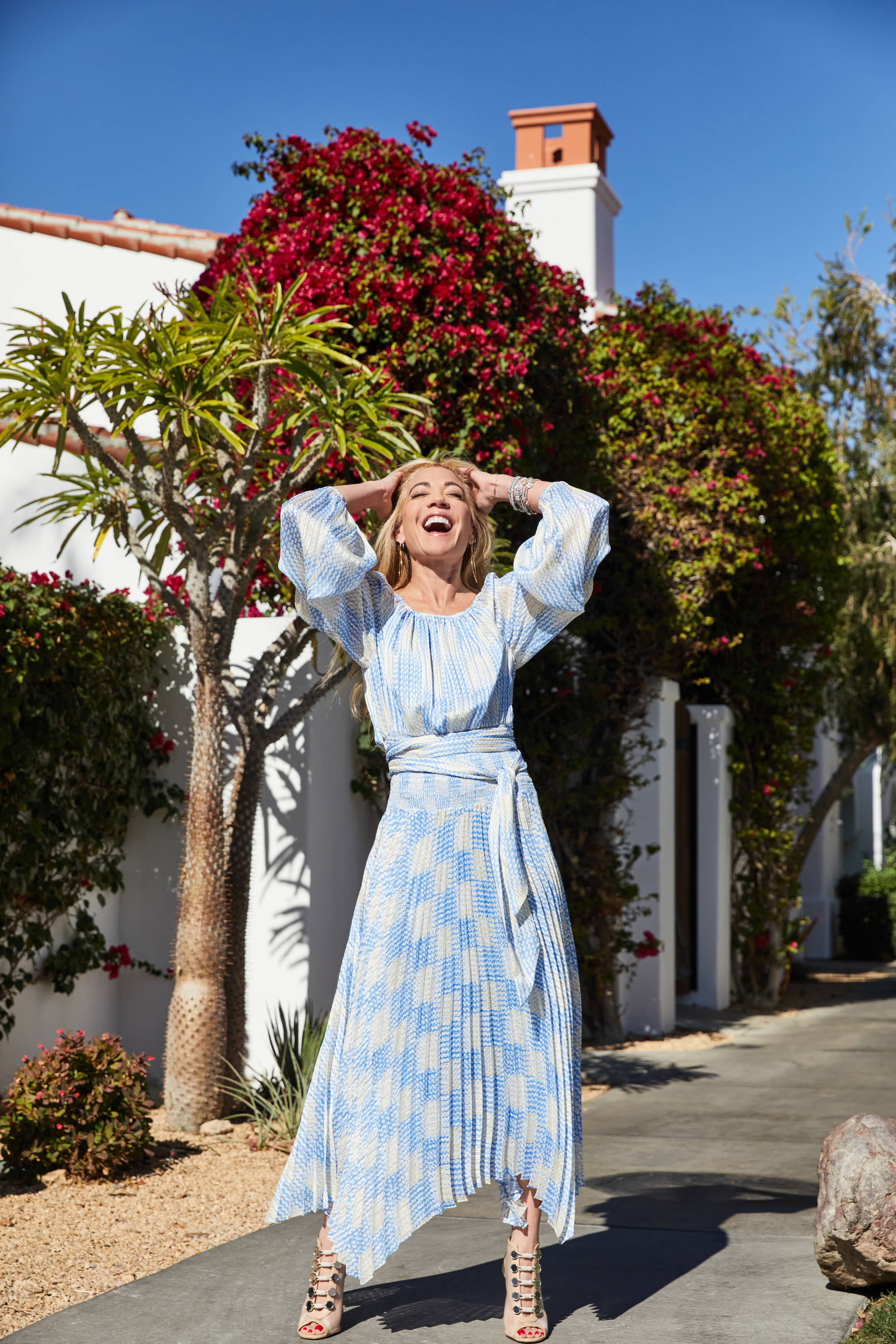 It's almost time to emerge from your pile of chunky knits, puffer coats and leather pants to embrace colorful, breezy spring styles. Refresh your dreary winter wardrobe with fabulous new tops, light wash denim, and sweeping maxi dresses. If you're looking to start your spring cleaning early, you're in the right place! Spring fashion is one of Ramy Brook's favorite seasons of the year.  From floral spring dresses with light jackets, to sexy tops paired with effortless denim - it's the season to show off your style and add some color back into your closet. There are a lot of ways to style a cute spring outfit, especially with all of the fabulous pieces in Ramy Brook's latest Spring Collection. Below, we'll not only share inspiration on how to style spring outfits, but also will provide product recommendations to create any spring look.
Must-Have Spring Fashion Styles
Spring fashion is all about breezy, effortless styles that can take you from day to night with ease. The three must-have spring styles of the season are a flowy midi dress with florals, a silky trench coat, and a bright, flirty mini dress. Whether you're looking for a mini dress that can easily be dressed up for date night or dressed down for brunch, or a cool new tank top, Ramy Brook has a spring wardrobe staple for everyone. Looking to swap your winter jeans for a skirt? Skirts are a dressier option for any occasion and can easily be dressed up with a sexy top or down with a tshirt and sneakers. Layer a cute mini dress with a trench coat and some boots for the transitional weather or add a light jacket to a sexy camisole. 
Cute Spring Outfits for Every Occasion
With the warm weather approaching, social events tend to fill up the calendar more quickly in the Spring. Whether you're looking for an outfit for a night out with friends, date night, a bridal shower or Mother's Day brunch, Ramy Brook has dressier styles that can take you through all of your events. Printed matching sets are an effortless wardrobe staple for spring, especially when paired with the right accessories. Bold primary hues shine brighter than played-out pastels, offering an on-trend look for those with warm sunshine on the mind. Pair a light knit sweater with a denim mini skirt to lean into the transitional weather and show off your legs. For more spring outfit ideas, check out some styles below. 
Casual Spring Outfits for Everyday Wear
Any spring outfit for women can be made casual with the right accessories and styling. A slip dress paired with a cropped cardigan and sneakers is a cute, versatile look. Or, maybe pair a simple pair of shorts with a floral off-the-shoulder top for a pop of color. Stylish, light wash shorts paired with a cotton poplin top is always a great option to make your spring outfit feel a bit more casual.
What's your Go-To Spring Outfit Going to Be?
The warmer weather creates an opportunity to style endless outfits. This season, try mixing new prints or freshening up your wardrobe with bright hues. Whether you're looking for wardrobe staples, dressy styles for a specific event, or just looking to refresh your every-day look, start envisioning your outfits now so you can be good to go for all of your spring plans!