Inspiration Behind the Spring '21 Collection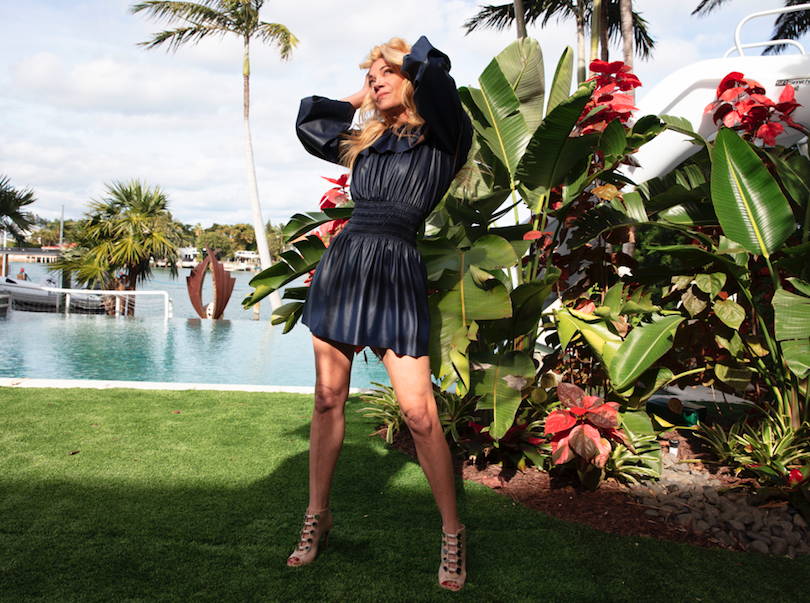 "We designed the Spring '21 Collection throughout the high COVID season, so it was important for us to bring optimism and positivity through the vibrant colors, prints and playful silhouettes. We're really proud of this collection - it's one of our favorites. We hope you find something that makes you feel happy, sexy and strong."
XOXO, Ramy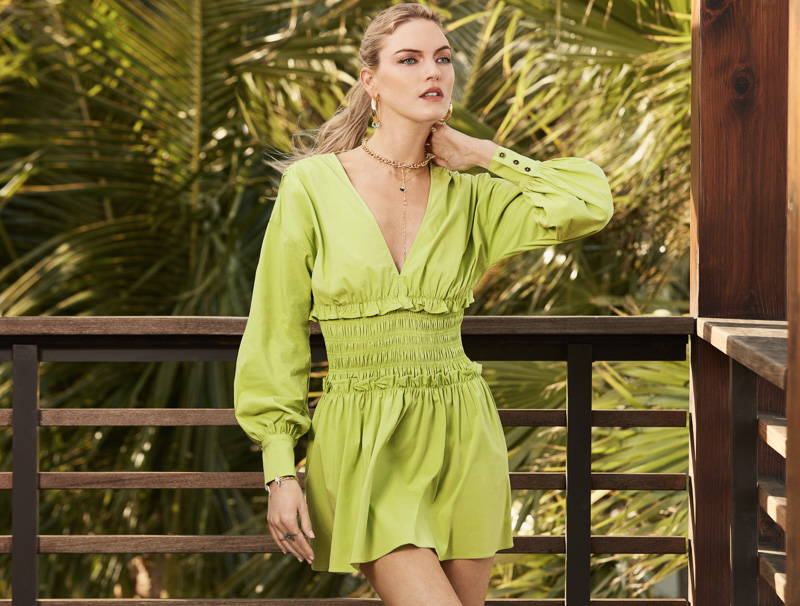 Martha Hunt in the Blythe Dress.
Spring '21: Glamorous Desert Escape
The Spring '21 collection was inspired by the natural textures, earth tones and the glamour of the desert. Ramy and the design team wanted to bring natural and handcrafted details to our iconic, timeless and colorful silhouettes.
To bring natural elements to life, the designers played with natural color tweeds, suede trim with metal studs embellishments, novelty embroideries, crochet and fringe sweaters.
You will also find utilitarian influences in the soft satin styles infused with glamorous sexy transitional pieces that can take you from day to night.
See below for the Spring '21 mood boards to get an exclusive look at the inspiration behind the collection.