Ramy's Backyard BBQ Checklist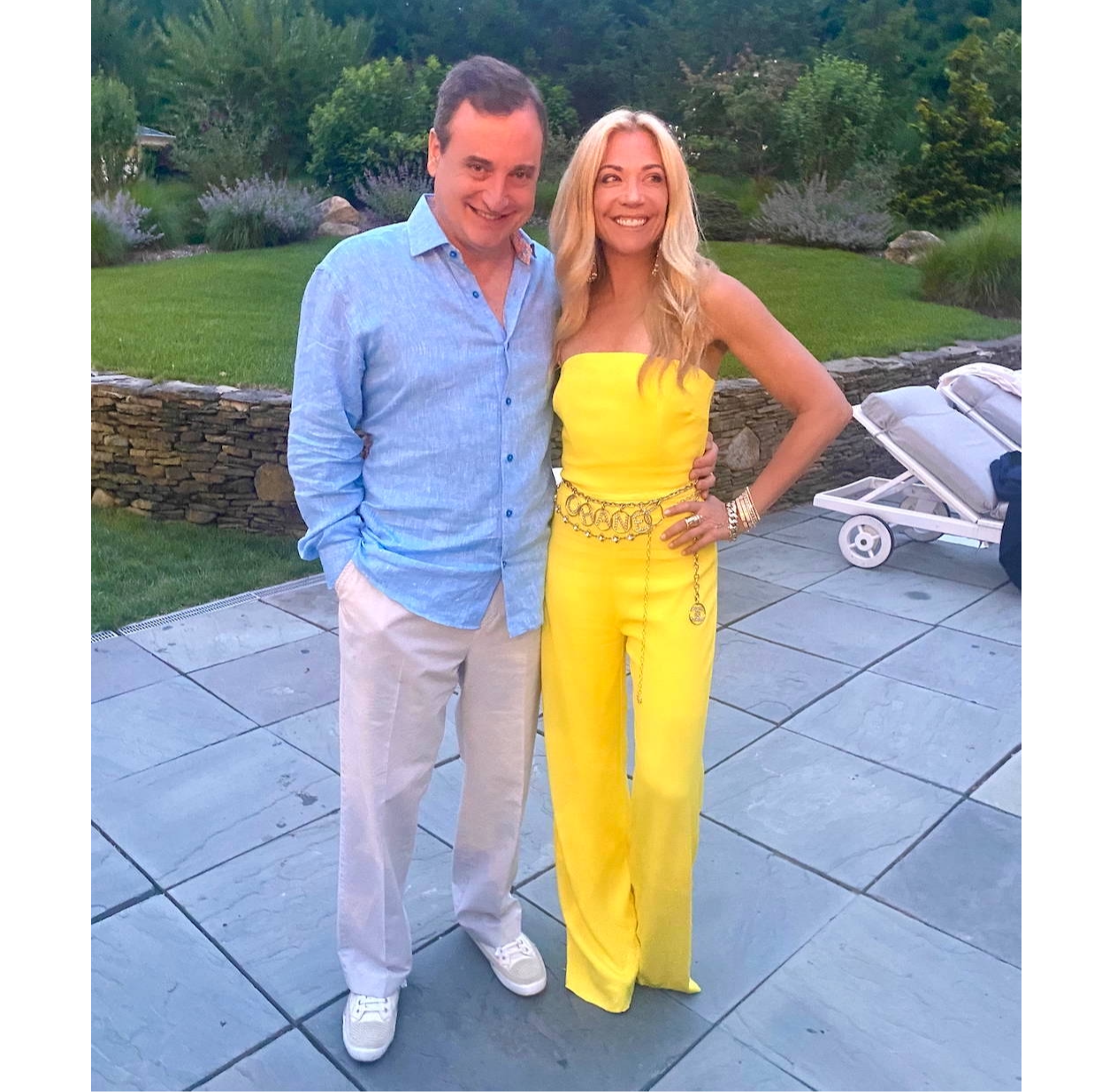 Ramy (wearing the Vivian Jumpsuit) and Rob at a backyard party in the Hamptons.
"It's no secret that I love to host fun dinner parties in the summer - especially when Rob is doing the cooking! Whether it's a casual BBQ with the kids or a seated dinner for my friends, see below for my ultimate check-list to throwing a fabulous backyard bbq!"
xoxo, Ramy
"Outdoor table settings are so much fun to create because you can keep it festive and casual. Colorful wicker placemats, table runners, plastic wine glasses and candle votives are a great way to start setting any summer table. Depending on the occasion, I also like to use fresh flowers for the centerpiece and add themed decorations if it's a holiday or birthday. Current Home has great outdoor serving options that come in a variety of colors for every theme!"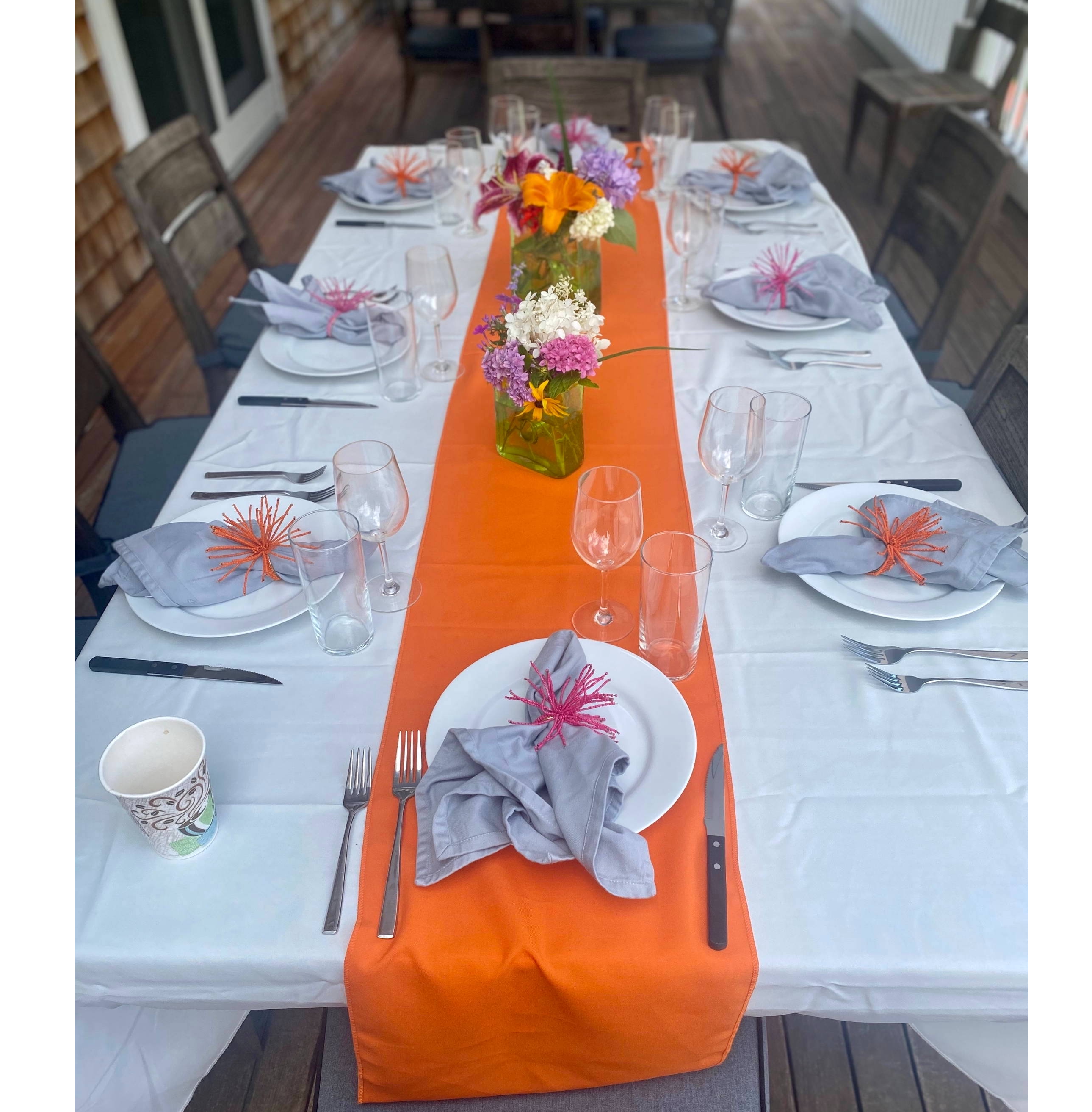 Table setting for a Ramy Brook design team BBQ, 2021.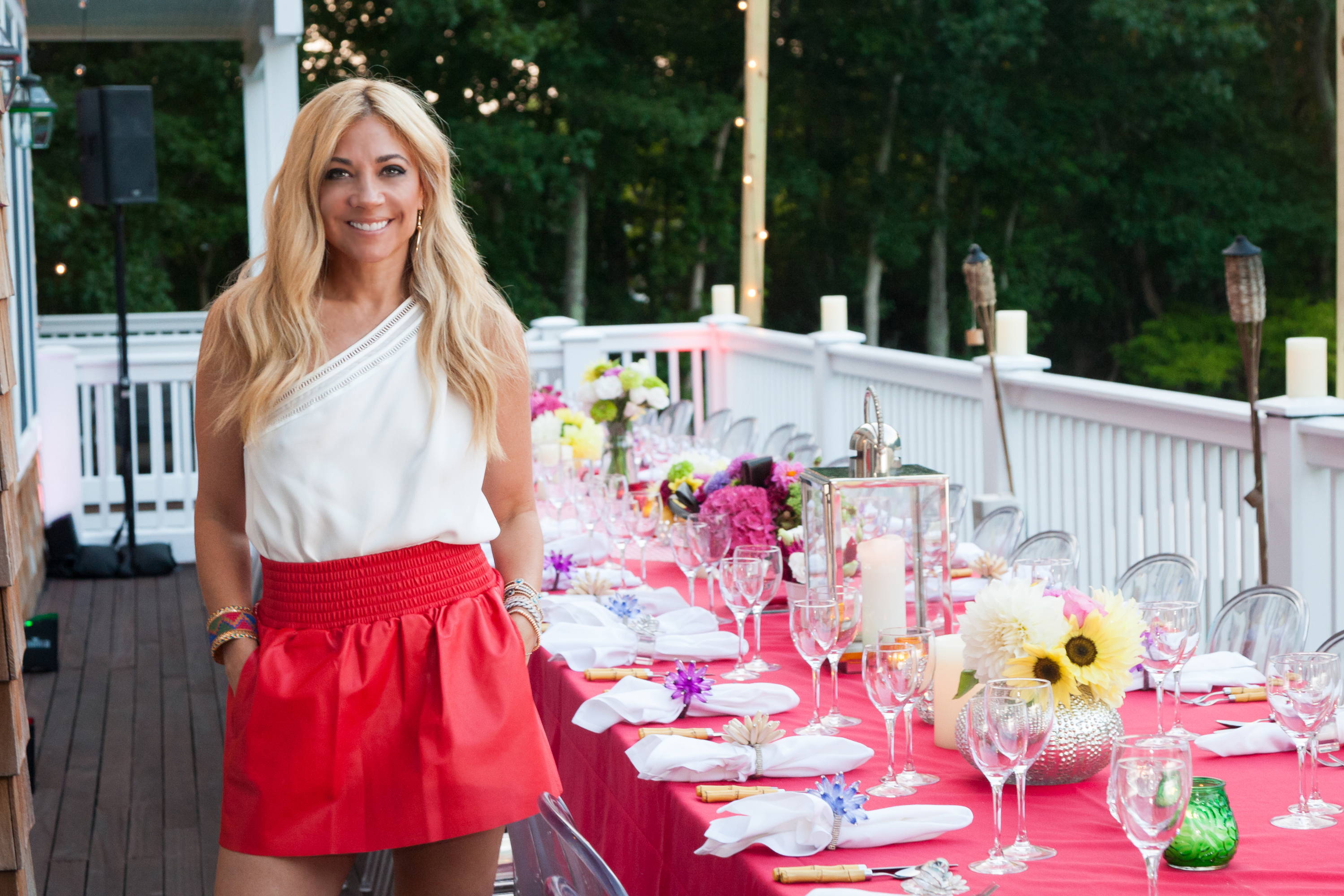 Ramy poses with her outdoor tablescape, 2017.
"It's not a Sharp BBQ without rose or tequila! In addition to those staples, one mixed drink I've been loving this summer is an Aperol Spritz with some grapefruit. All you need is aperol, Prosecco, club soda, grapefruit juice and an orange or grapefruit slice to garnish. So refreshing!"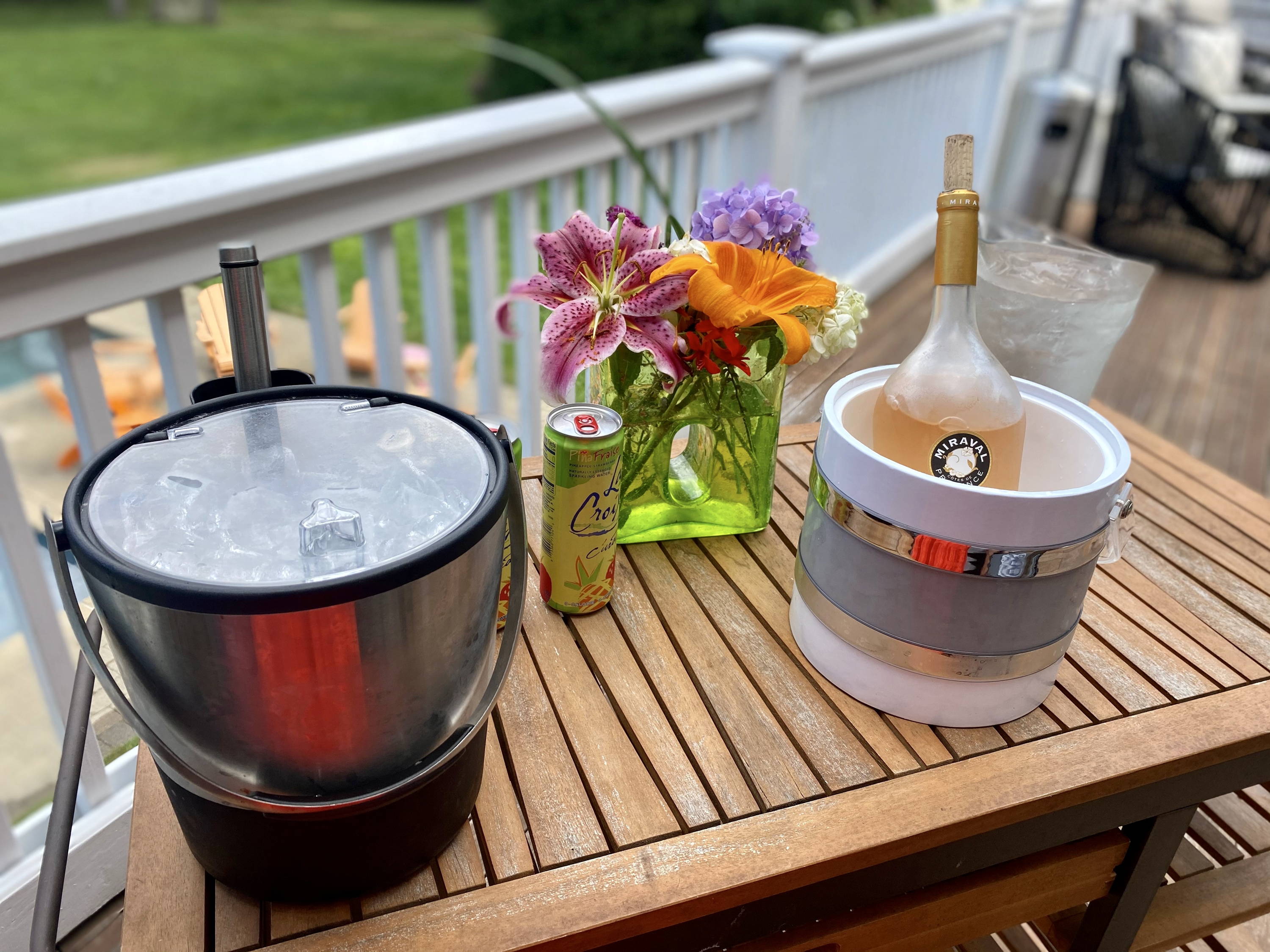 "Let's be honest - the menu is what it's all about! Rob is such a great cook, so he really takes the lead on this part. He makes a lot of different foods so everyone has an option - chicken, burgers, sausage, ribs, shrimp and of course, his famous meatballs. To balance it out, we also have sides of vegetables and a big salad."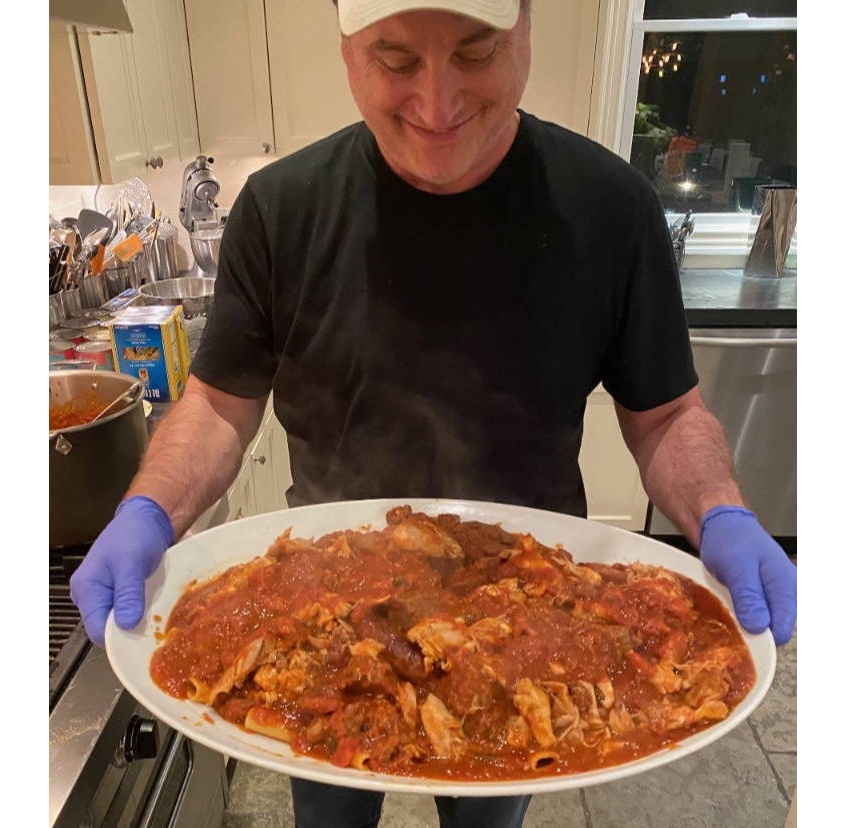 4. Wear a fabulous outfit
"As the hostess, it's important to wear something fabulous enough to stand out but comfortable enough to move around in. I'm loving our Vivian Jumpsuit in Sunshine Yellow - it's super colorful for the summer and really easy to wear."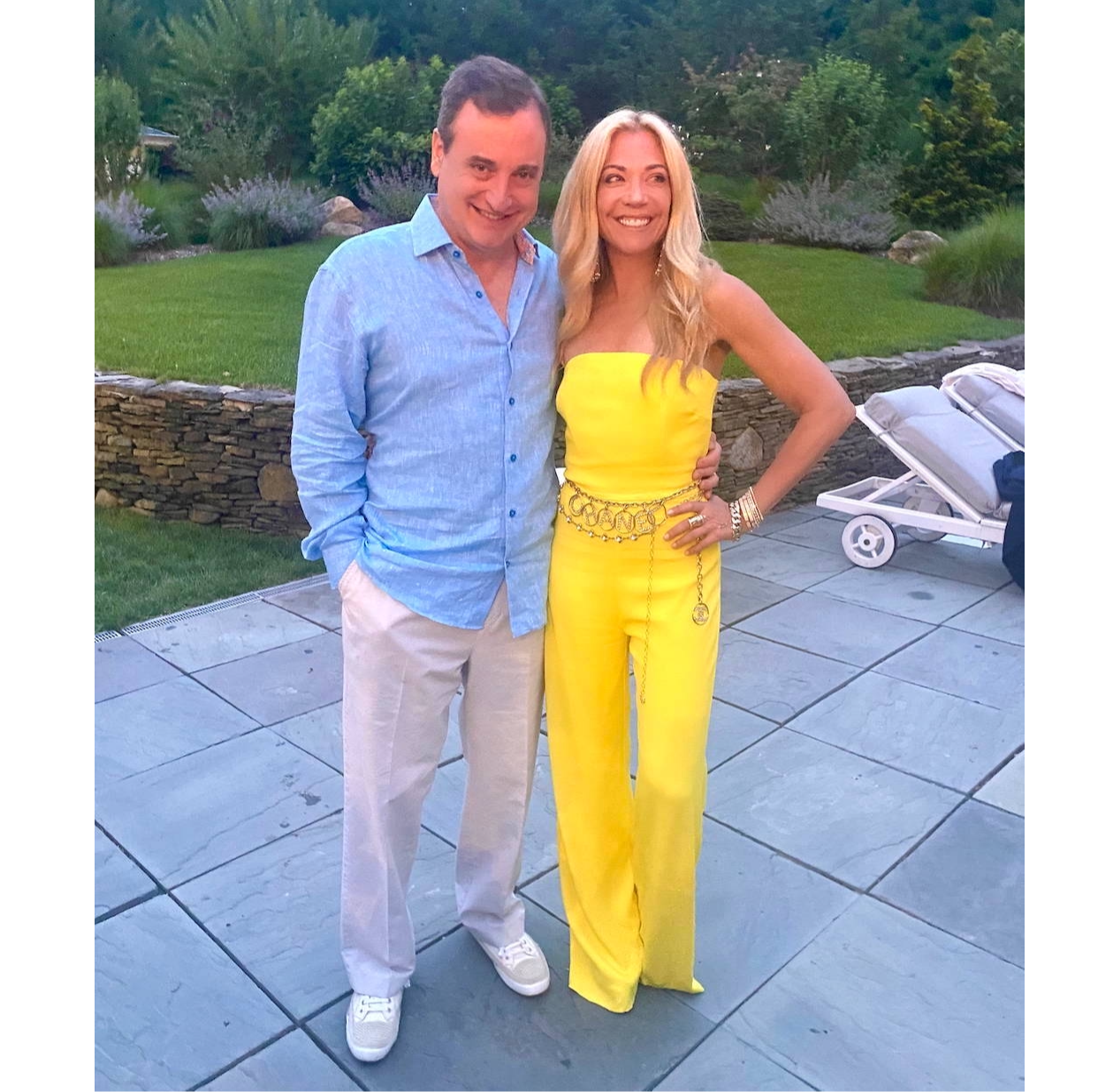 Ramy and Rob pose in their backyard before a dinner party in the Hamptons.
5. Put on a killer playlist
"The music sets the vibe of any party! Right now I'm loving a mix of 70's rock, 80's disco and Top Hits. Check out my current BBQ Playlist here."
With this checklist, you're guaranteed to host the best backyard BBQ! Enjoy!
xoxo,Ramy