Helene's Words of Wisdom for 2022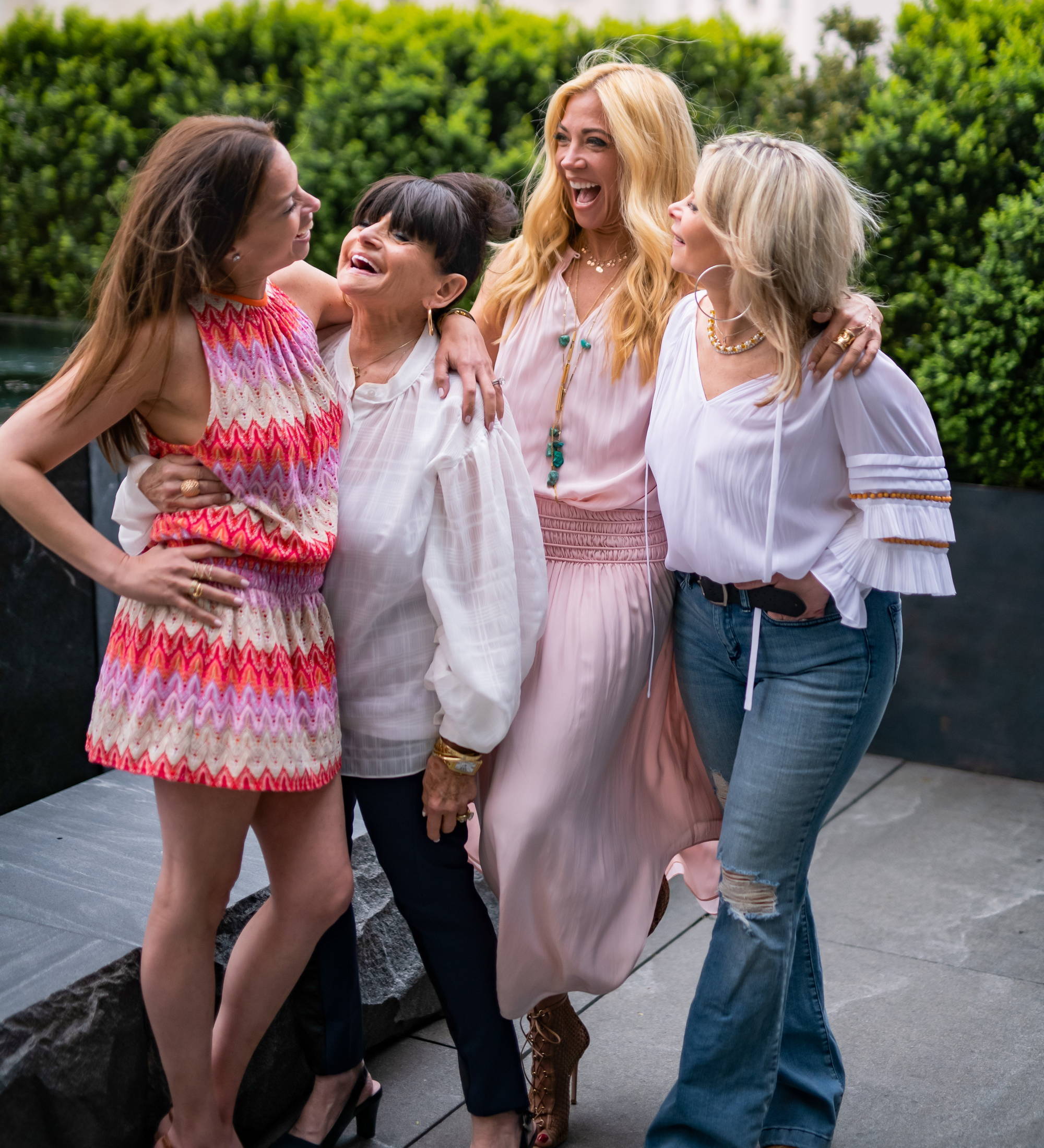 From left to right: Lori, Helene, Ramy and Robi.
"Anyone who has met my mom knows how special she is. She lights up any room and is always willing to share her uplifting advice to anyone she meets. Every morning, my mom sends my sisters and I an inspirational quote or a heartwarming saying to start our days off on the right foot.
In 2018, my mom wrote an inspirational book called "The Sunny Side", which aims to help readers recognize their blessings in hopes of guiding them towards a more enriched life. She also started her own blog! I am so grateful for everything my mother has taught me, especially during these uncertain times.
As we head into 2022, I wanted to share with you some words of wisdom from my mom's most recent blog post. Let's start the year off with positive energy, health and happiness! See below and be sure to check out my mom's book and blog here!"
xo, Ramy
---
In the month of December, we remember past memories and current times. We think of meaningful memories that we enjoyed as children, as young parents, and with our forever friends.
This is the month of miracles and light and love. The gifts we have as individuals come alive, and we realize the specialness of each other.
We embrace a spiritual energy that stresses all that is right and humane. We think and then act upon our good thoughts as we wrap gifts, send cards, and gather with loved ones.
As I looked at pictures of friends,family and friend's grandchildren, I realized, this is what December is about, the people with whom we share a loving spirit and our prayerful selves.
At the end of the year, we take a moment to pause and see what is important in life: sharing the beauty of our affection and the goodness in our hearts with each other.
This is December, when thoughts and dreams fly to its highest plane, when myths are transformed to reality, and when love is translated to good will.
Family and friends are recognized for the great gifts they have always been in our lives.
So, dear readers, please know, I always wish you a life filled with love and blessings and the joy of sharing your best self with every person you meet.
I pray you and all your loved ones have a beautiful holiday season and each day is aglow with happy fulfillment.
In a world that seems to have forgotten, if I may, might I offer six words that are really just a two word repetitive commentary:
           Be Kind.
            Be Kind.
            Be Kind.
---