Ramy's Thanksgiving Table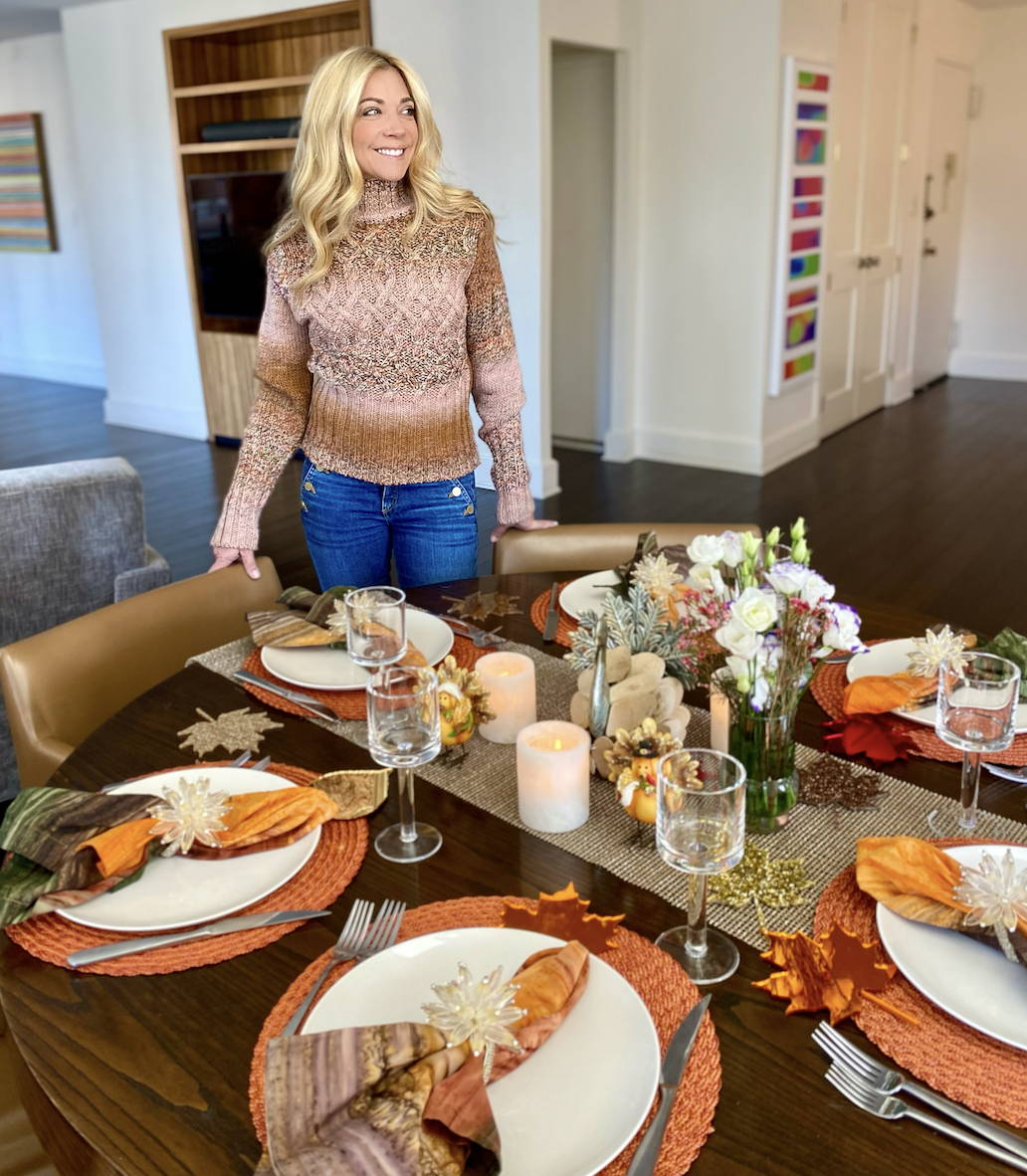 I love Thanksgiving because it is all about family. I grew up in Chatham (go Jersey!) with my parents and two sisters, Robi and Lori. Our town has a very close knit community, so every holiday celebration was all the more special. I usually spent Thanksgiving morning cheering on the Chatham Bourough High School football team while my mom prepared dinner. She would get up at 5AM to start cooking the turkey! Those were the days ...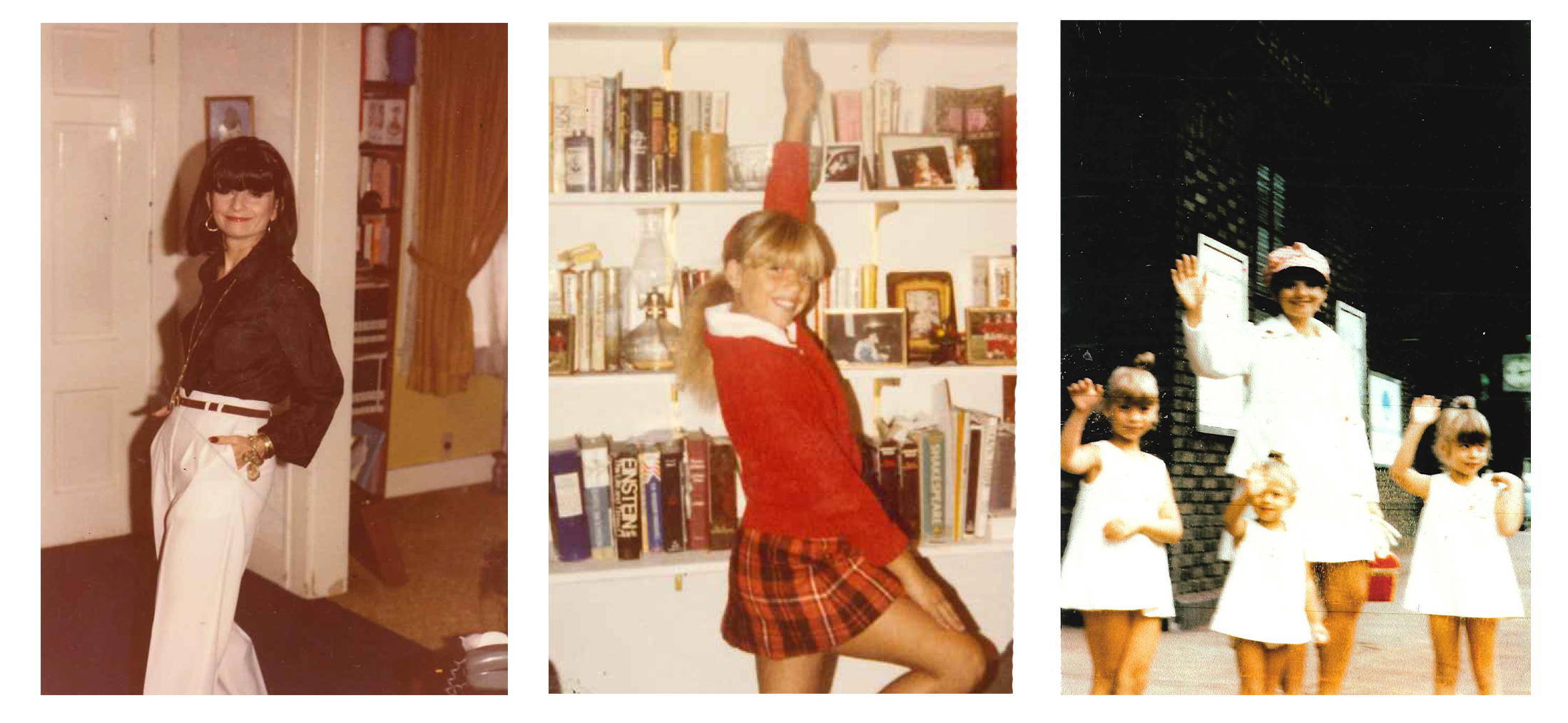 Ramy's mom Helene, Ramy, and her sisters Robi and Lori.
This year, I'm hosting Thanksgiving at my apartment, so I wanted to share with you how I'm planning to decorate the table. If you're hosting this year, get inspired below! 
xoxo, Ramy
Start with a color scheme
"I love to decorate the table with a color. My theme this year is a rust color because it reminds me of the fall. Then, I build my whole table around that."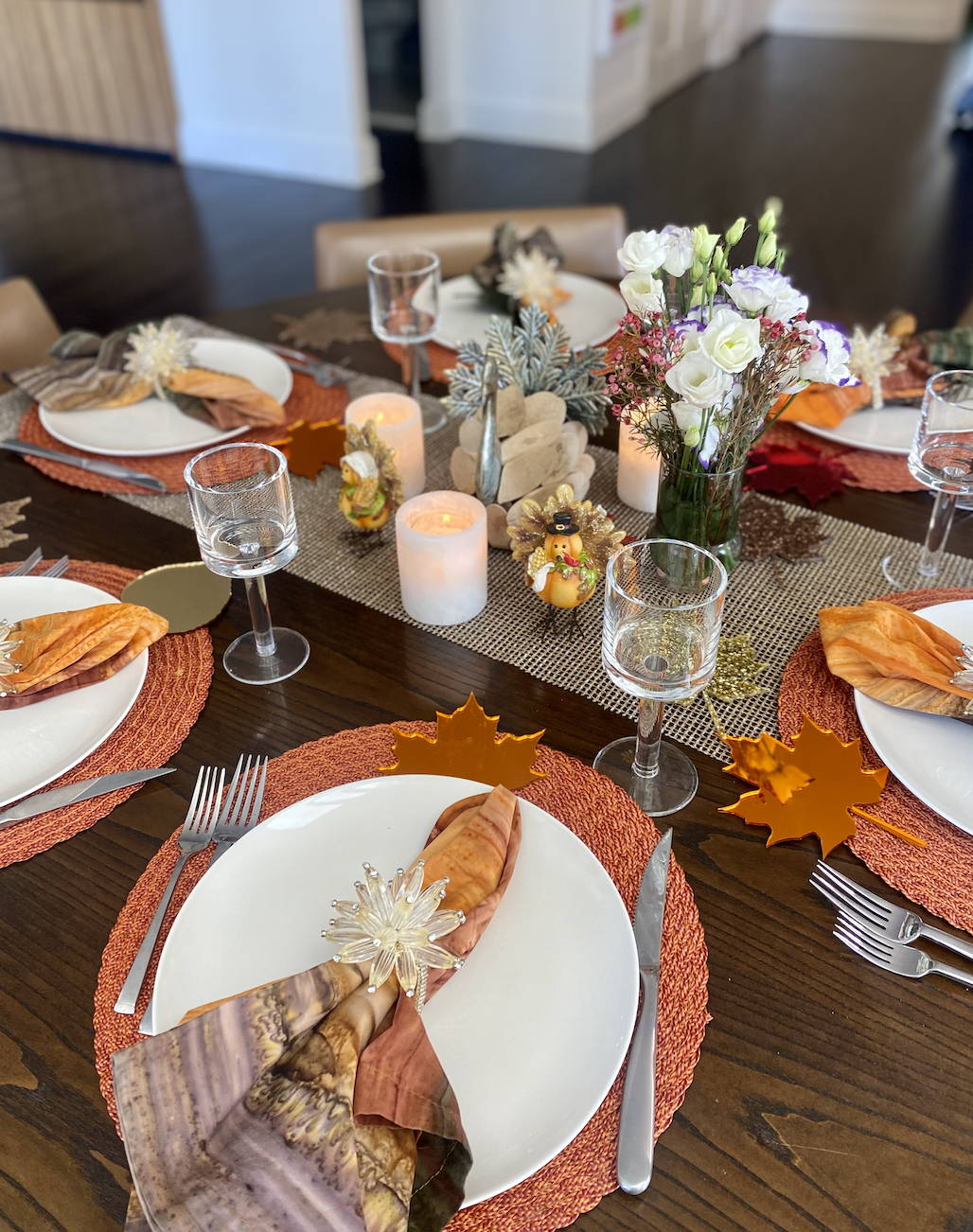 Put your place settings together
"I start with a place mat in the color scheme and add a metallic runner for some shine. I found these cool colorful napkins from Current Home and paired it with these great napkin rings by Kim Seybert. A napkin ring really brings the table setting all together. I also always like to do place cards, especially for Thanksgiving! I got these really fun leaves that you can write your guest's names on. Then you can just decorate the table with the remaining leaves."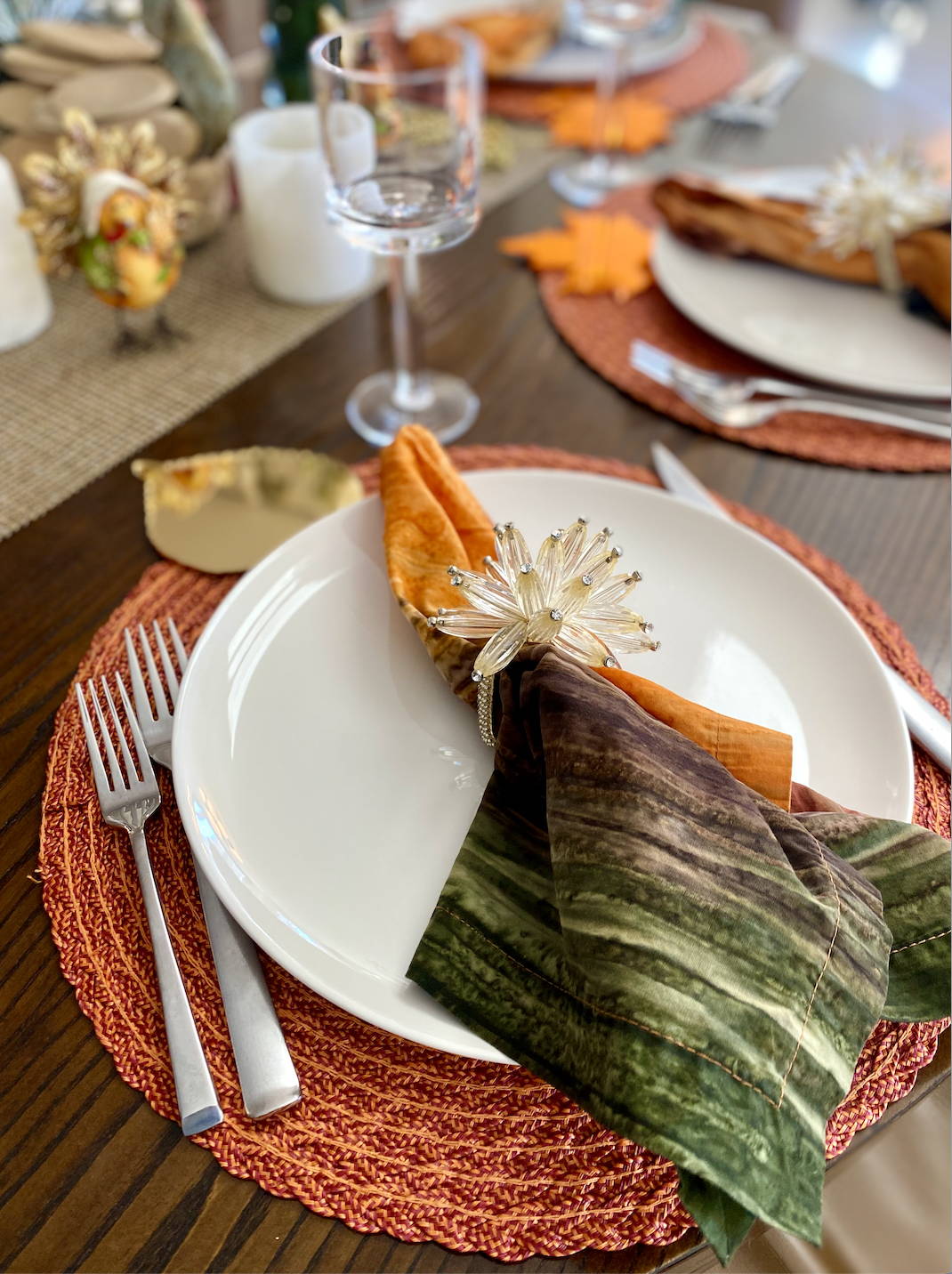 Add some sentimental elements
"My mother always gets me some little decorations every holiday. She got me these turkeys a few years ago - so cute!"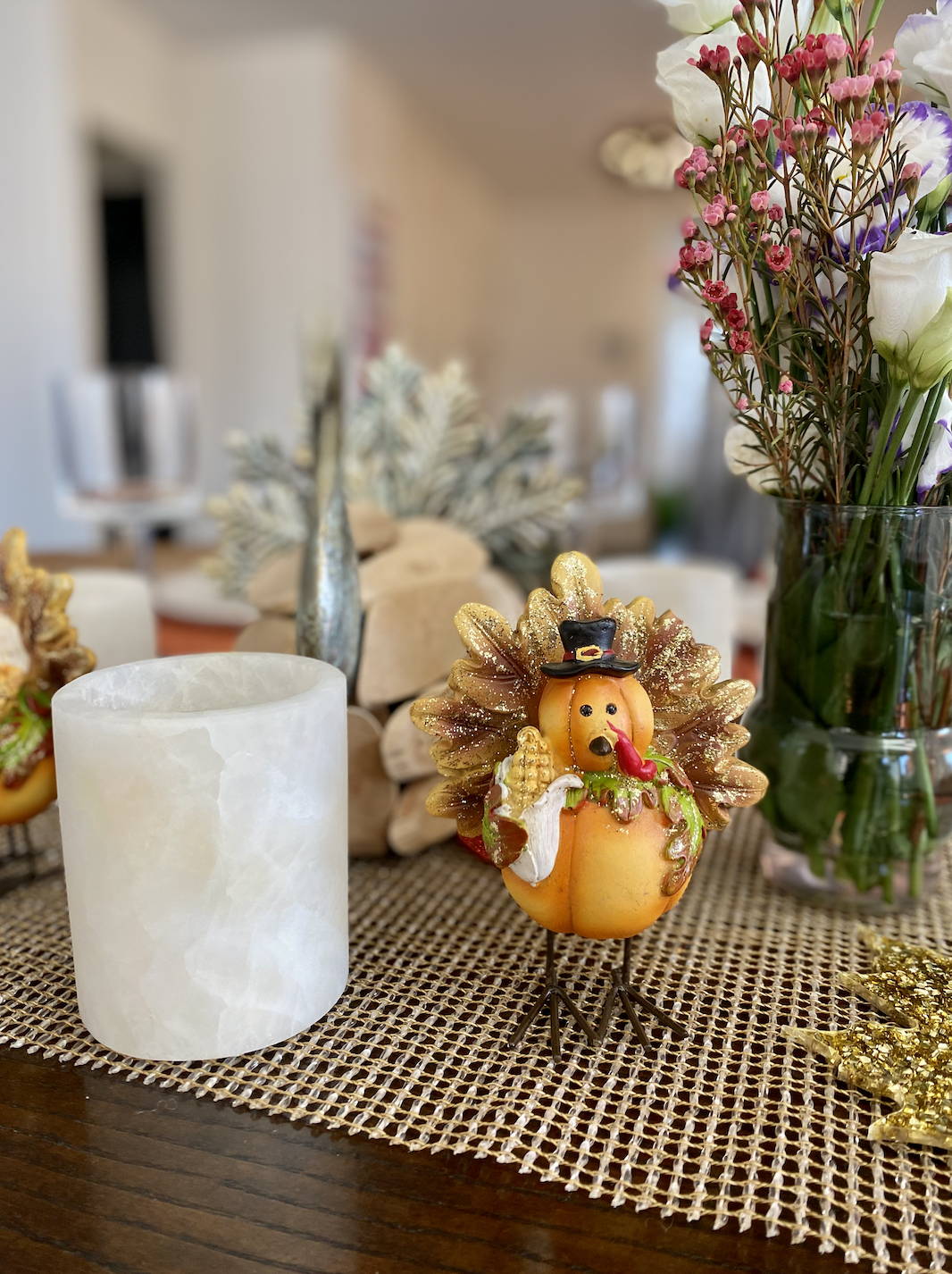 "My centerpiece is a "Thanksgiving Turkey" theme this year, so I like to add some florals and candles around it. Depending on what's fresh out there, I'll run outside to the deli and make a cute little arrangement. The candles make it look festive and feel really fun."