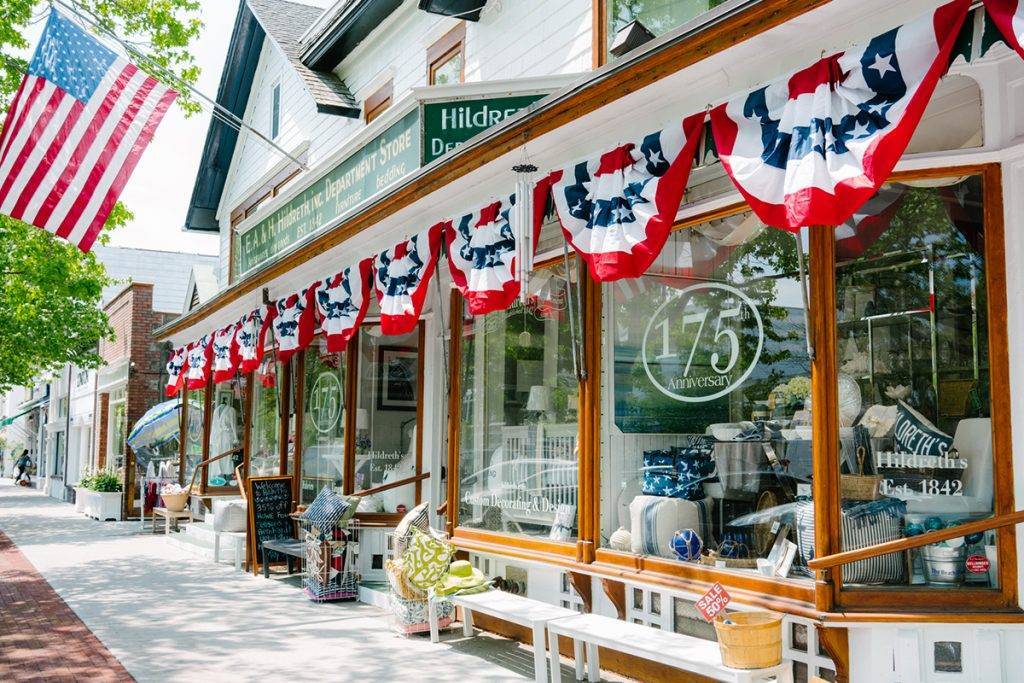 Downtown Southampton. Image via Outeast.com.
The Hamptons are the ultimate summer escape from the steamy streets of NYC. If you're heading out east this summer, make the most out of your visit with our guide on where to dine, drink, sweat and shop below!
The Golden Pear Southampton. Image via Shoot+Scraw.com.
A true Hampton's staple and one of Ramy's go-tos, The Golden Pear is the perfect place for a quick bite.
Whether you're looking to grab a cappuccino to-go or dine in their beautiful outdoor area, Sant Ambreous is always a great option.
Tutto Il Giorno's gorgeous outdoor patio is the ideal place to enjoy a long lunch.
Located in the Southampton Inn, this classic staple is always a favorite.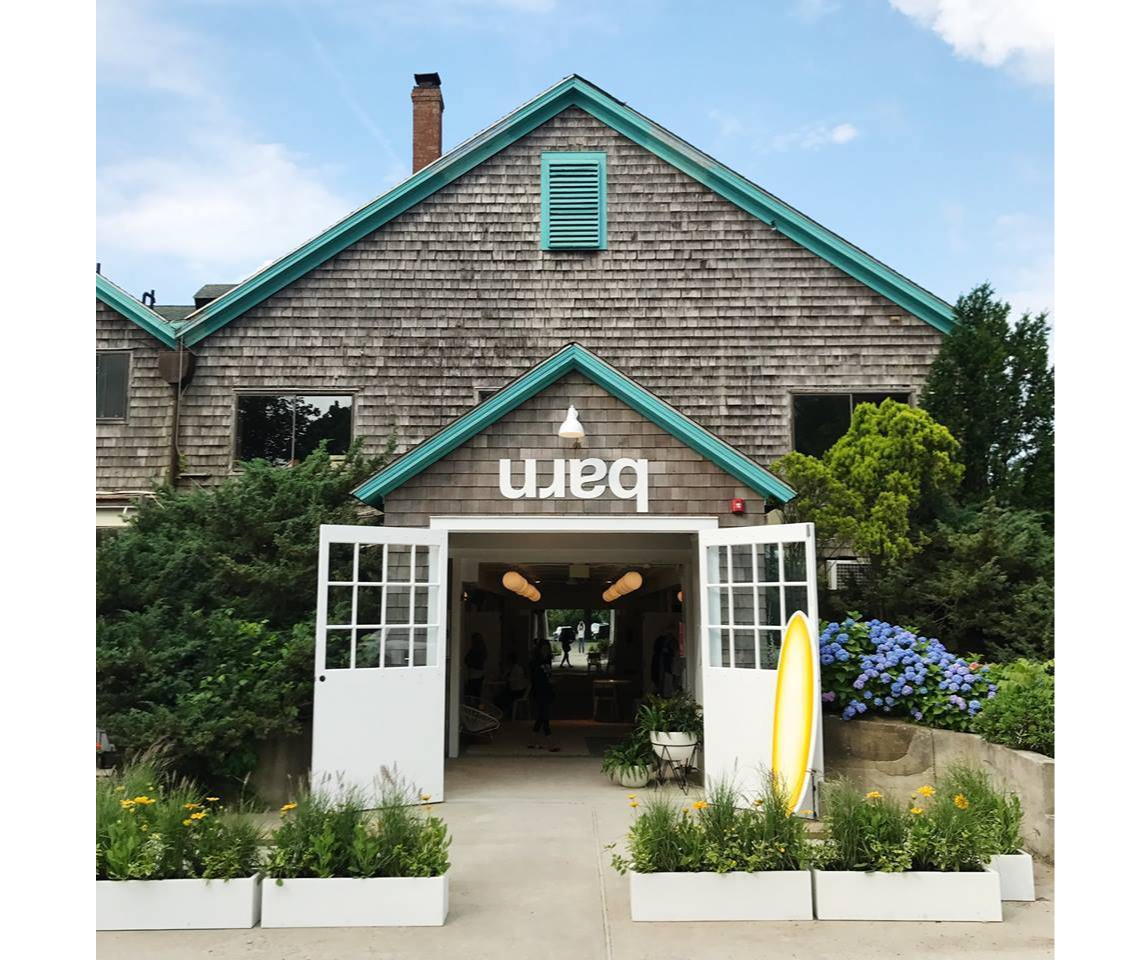 SoulCyle Barn in Bridgehampton. Image via SoulCycle.
Just a 20 minute drive from Southampton Village, SoulCycle is back and offering socially distant outdoor classes! (Masks required.)
FORWARD__Space, a dance and wellness workout founded by world-renowned choreographer Kristin Sudeikis, has taken up residency at Southampton Arts Center through September 21. If you love to dance, vibe and sweat outdoors, this work out is for you.
SLT offers signature classes for all fitness levels that tie together cardio, strength training, and elements of pilates. (Masks required.)
An NYC staple, Barry's is always a good way to get a great sweat in before your day. (Masks required.)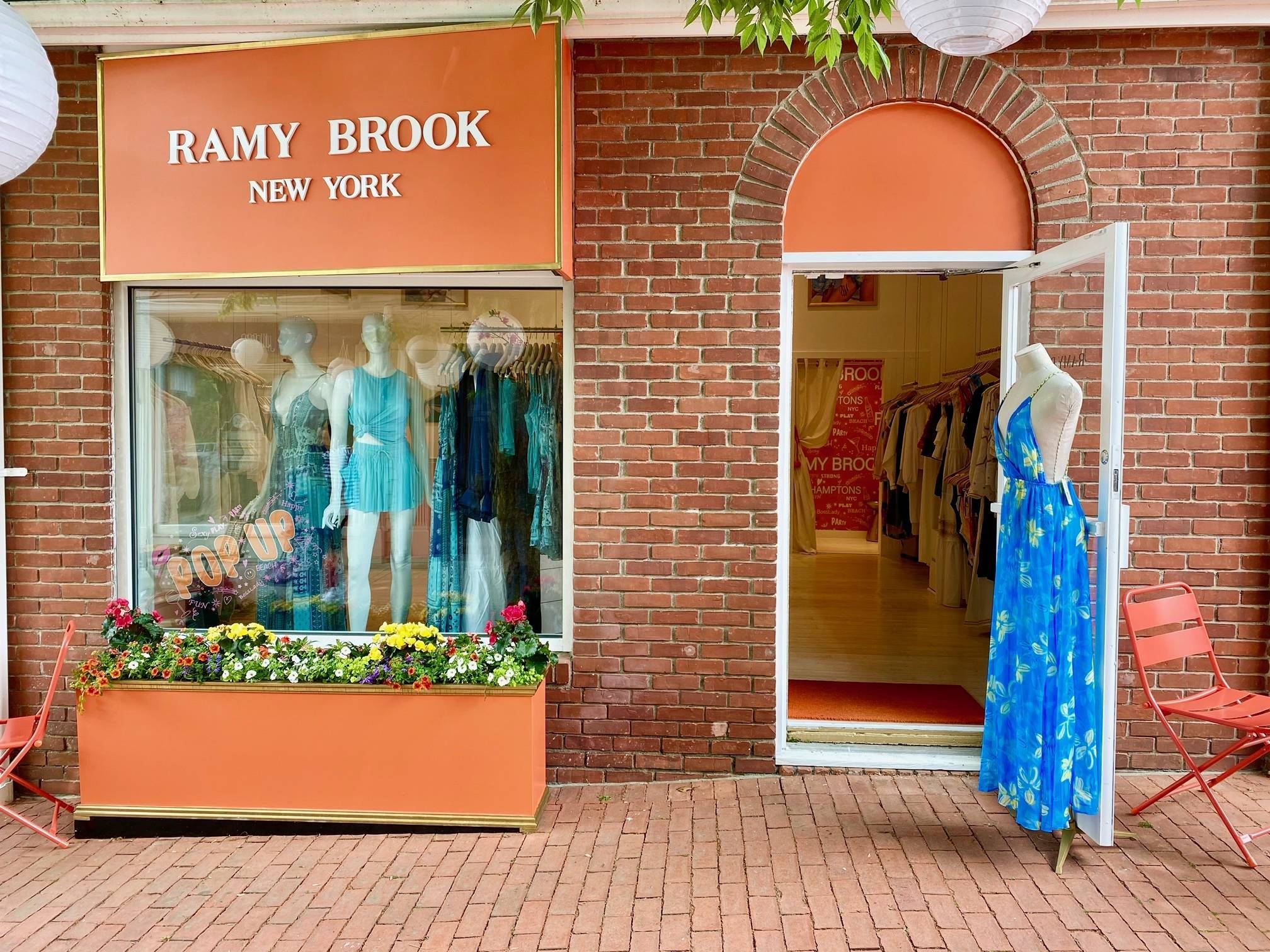 Ramy Brook Pop Up Shop at 28 Jobs Lane in Southampton Village.
Stopping by the Ramy Brook pop up is a must if you're in the area! Located at 28 Jobs Lane, shop fabulous styles from our latest Spring, Summer and Swimwear Collections. Plus, receive an exclusive shopping tote with every purchase!
Our friend Jennifer Miller is right down the block - and she has the best collection of jewelry and accessories!
The best shop for athletic wear!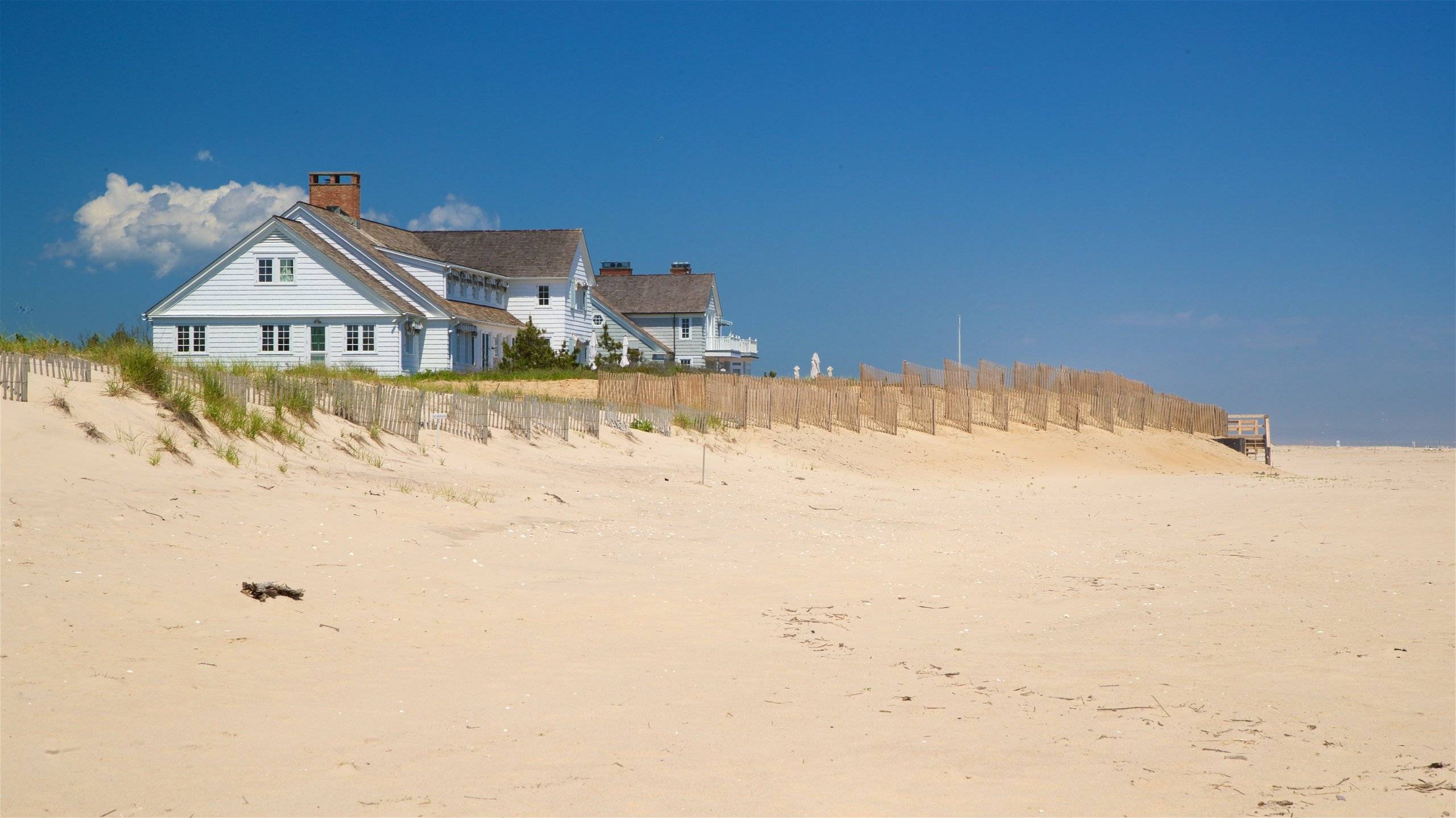 Cooper's Beach. Image via Vrbo.
Considered one of the top ten beaches in America, Cooper's Beach in is known for its breathtaking views, white sandy shores, and extravagant sea-side mansions.
A wonderful place to enjoy live music, movies, community events and interesting exhibits.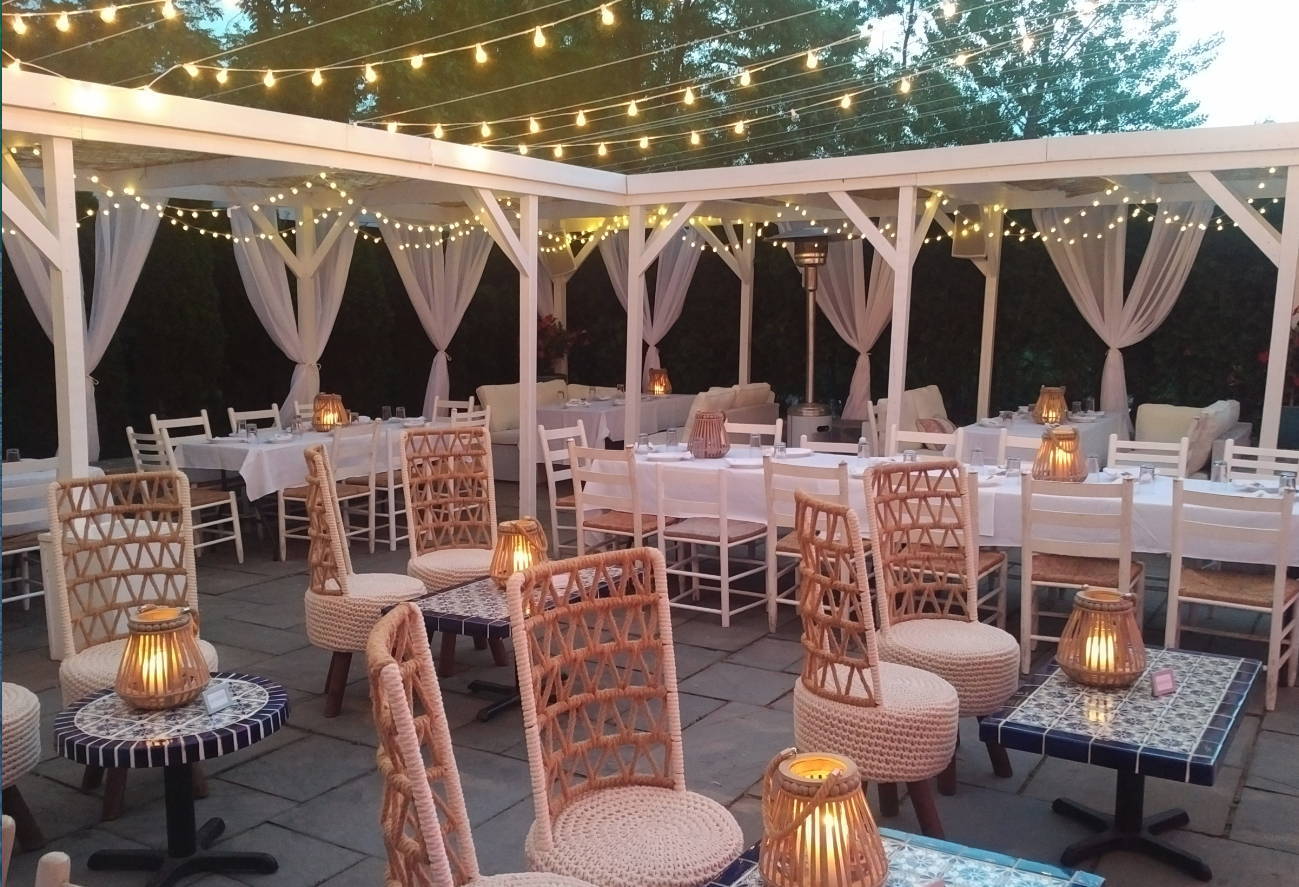 Outdoor Patio at Calissa. Image via Calissa.
One of Ramy's all-time favorites, Calissa is a delicious and lively mediterranean restaurant that transports you right to Greece.
As an Upper East Side staple, you can always expect a fabulous vibe and delicious food at Le Charlet.
Another one of Ramy's top spots, Pierre's offers creative versions of French bistro classics and local seafood in a cozy space. Perfect for girls night!  
Beloved by both celebs and locals, 75 Main is a Southampton staple. PS - the restaurant transforms into a dance floor with live music after 10pm.
Open only to those with covid vaccines, Southampton Social Club is a high-energy environment with fabulous drinks and a lot of dancing. This is a great place to keep the party going after dinner!