How to set the perfect holiday table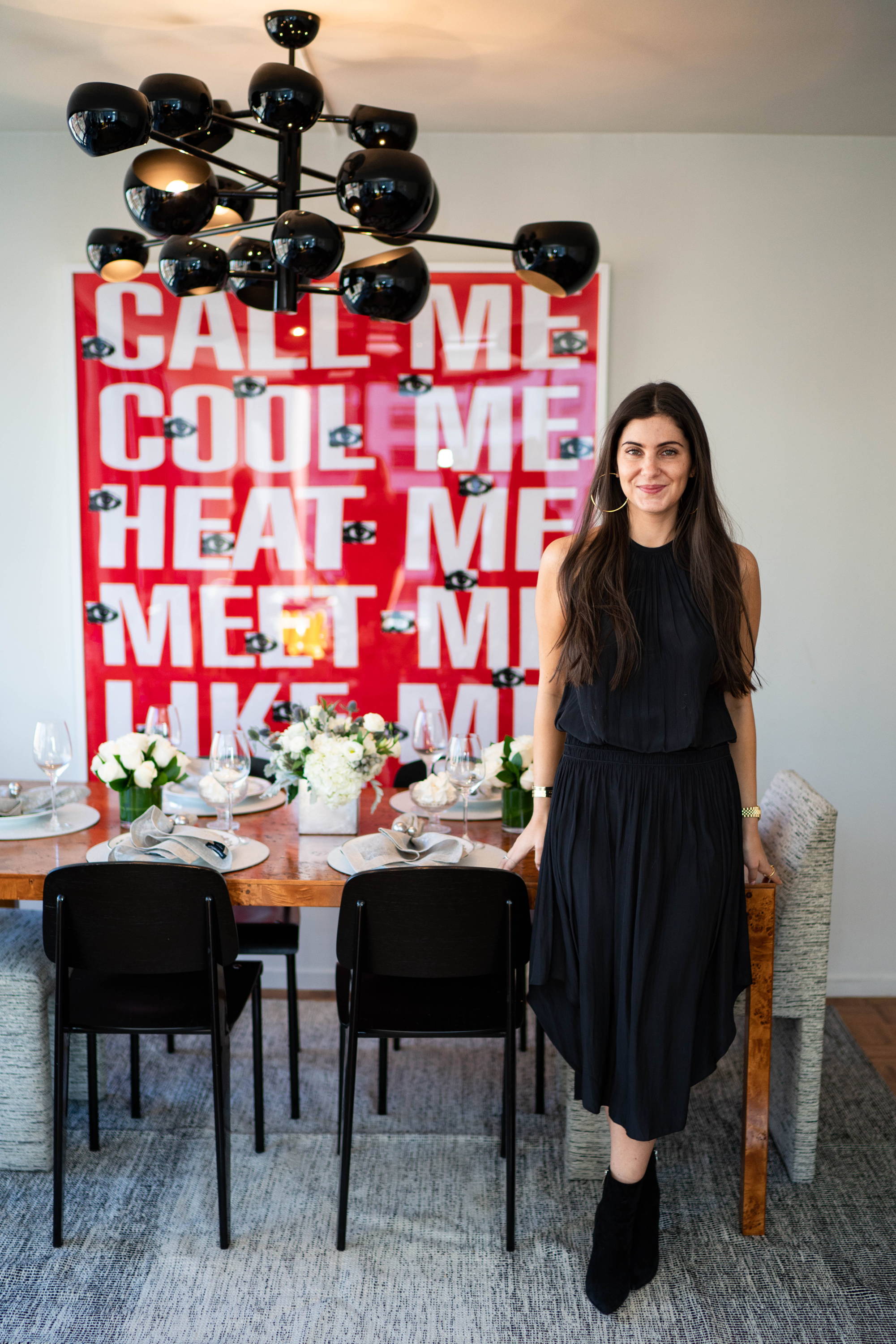 Entertaining for the holidays is one of the most cherished parts of the season — whether you're hosting a dinner party for the entire extended family or a small gathering with friends, the table setting sets the tone for all of your celebrations.
To gear up for hosting season, we asked NYC based interior designer, Hilary Matt, for advice on how to set the perfect holiday table. See below to see how Hilary transformed her Upper East Side dining room into a contemporary holiday oasis.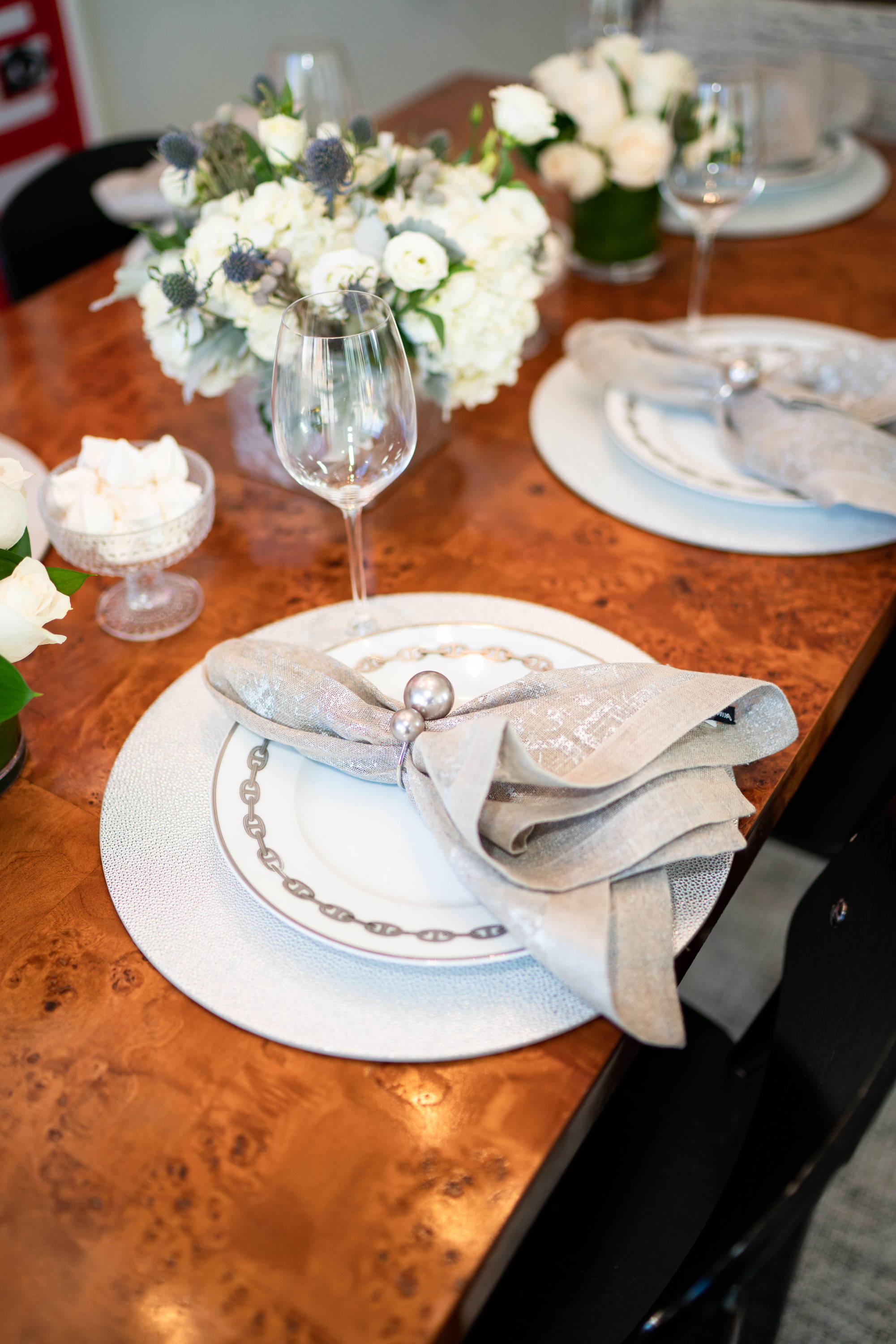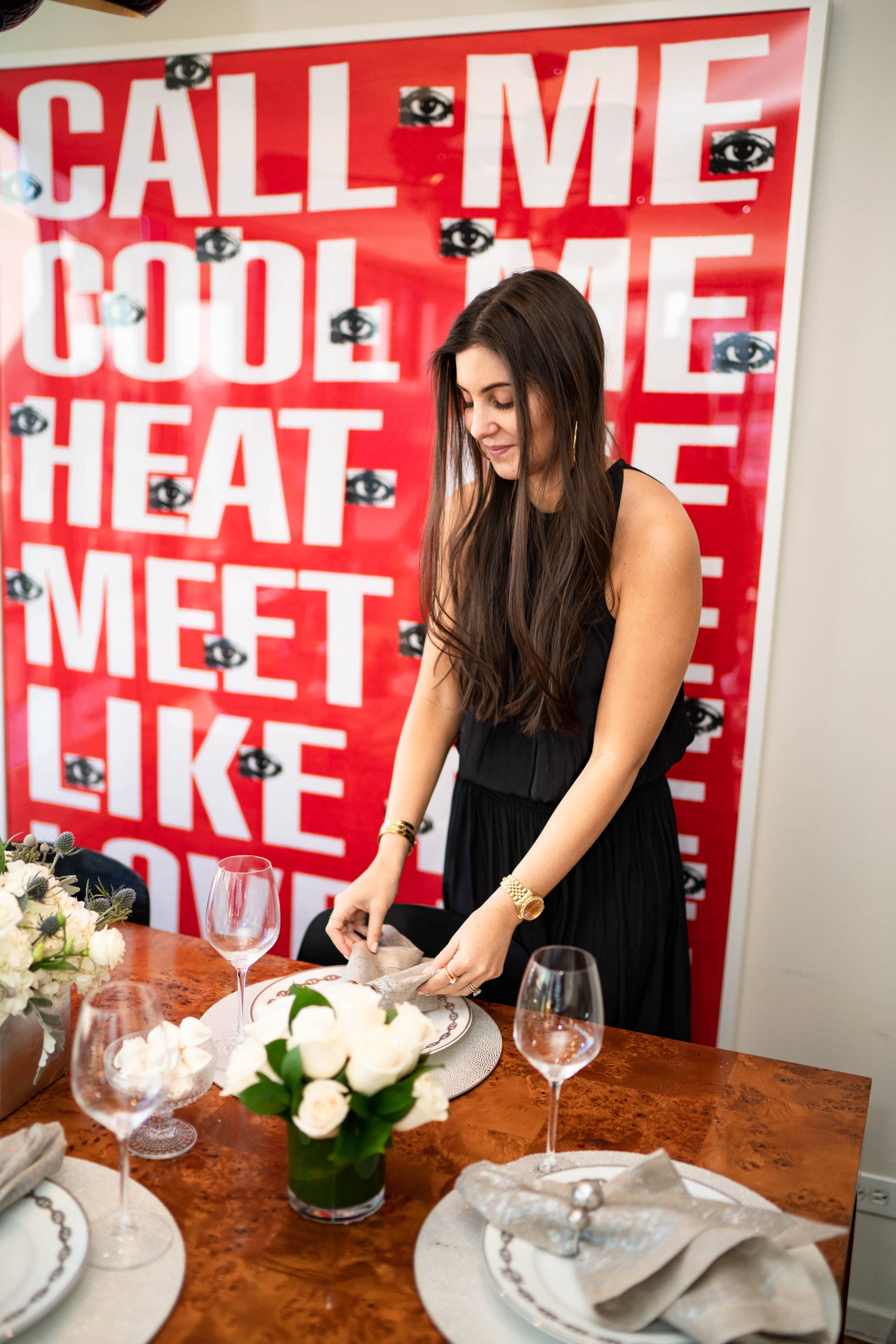 "When setting the table for your first dinner party, I suggest starting with plates and then picking out matching accents from there. Then, plan your menu and top it off with floral arrangements. White roses are always classic - I like to use them as a base and then mix in other elements that go with the color scheme. They are beautiful and timeless."
"My personal style is very clean, comfortable, and contemporary with an edgy twist. For the holiday table, I was inspired by mixing silvers and neutrals together. I think this color palette creates a nice holiday vibe without being too overwhelming."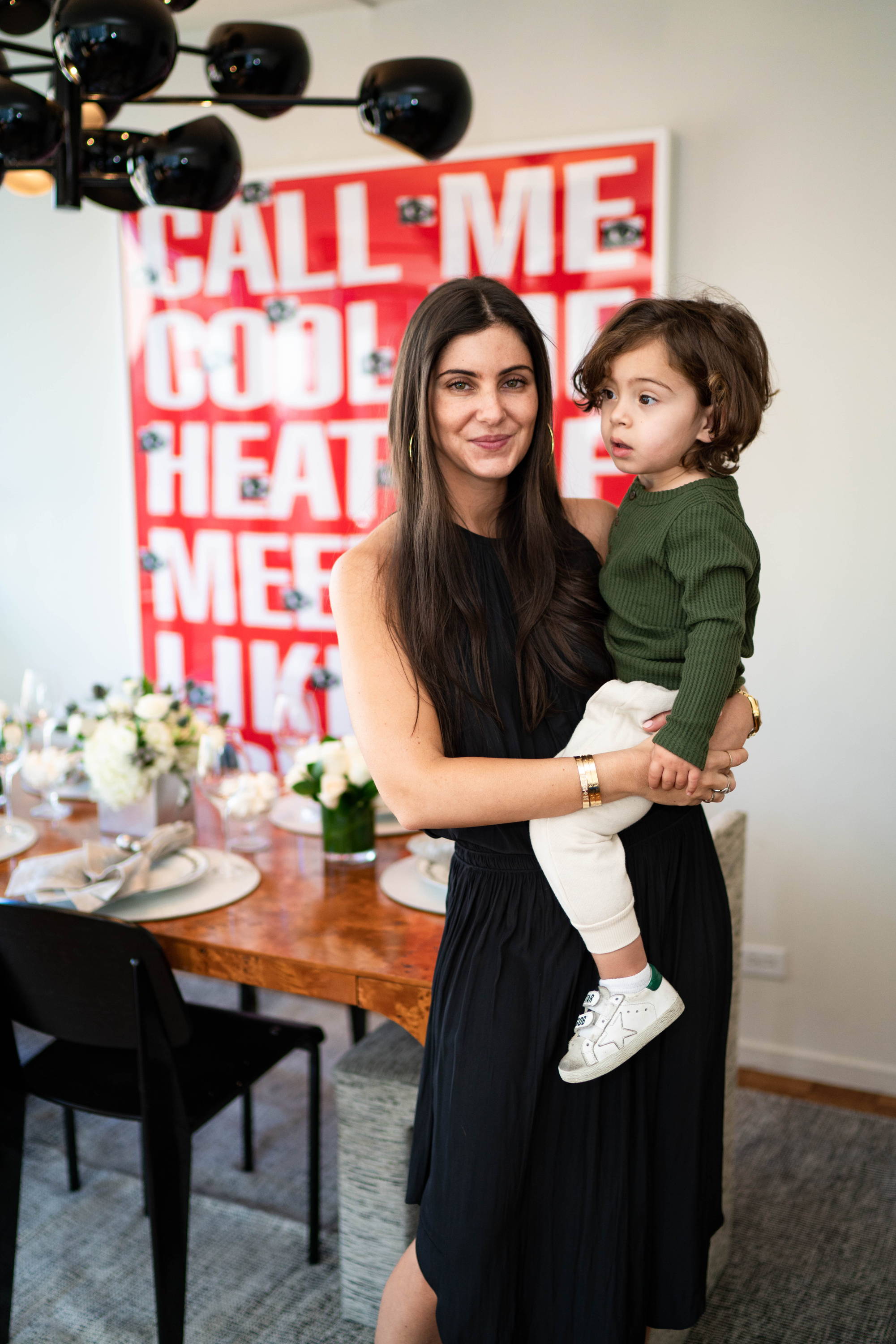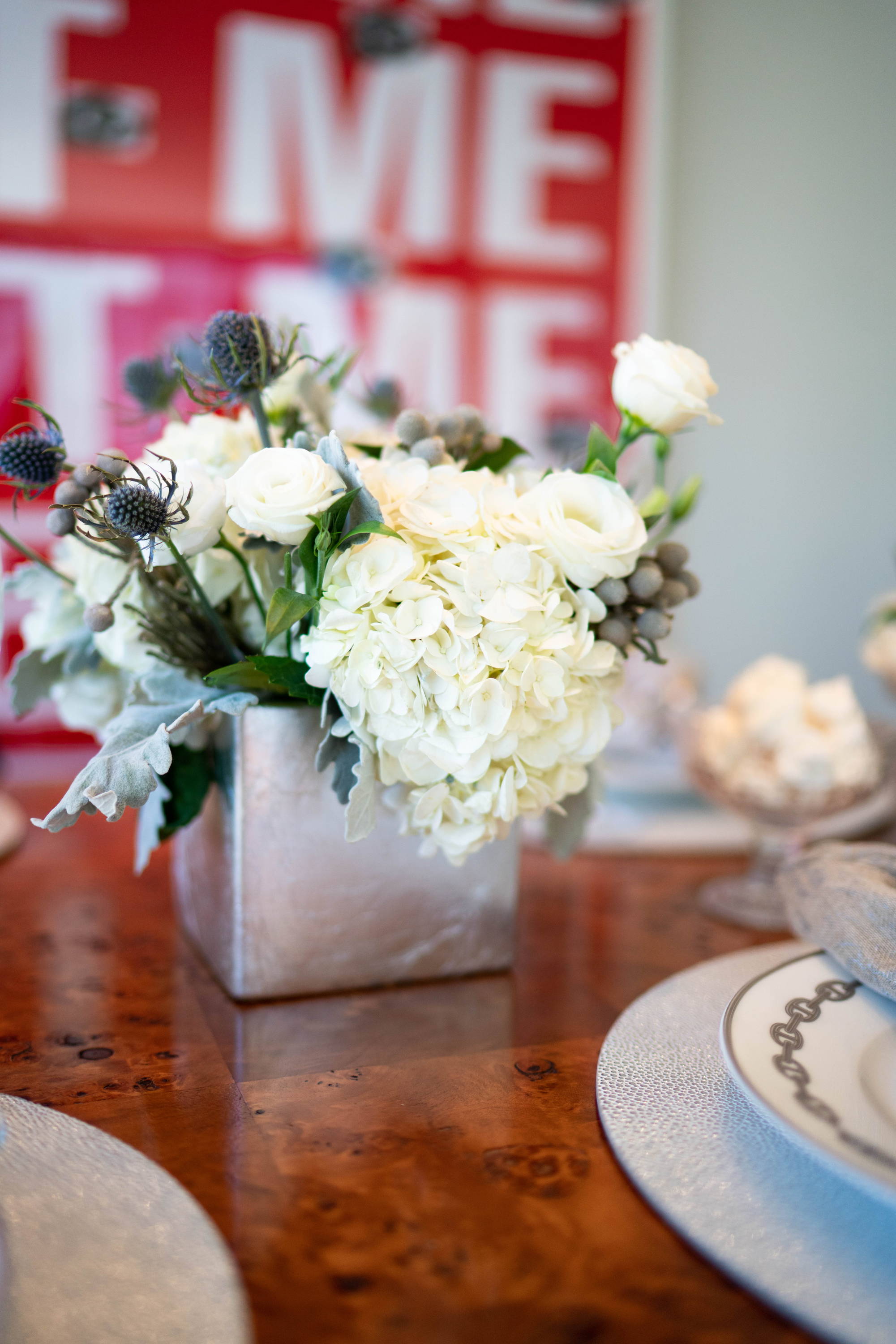 "I always like to put something sweet on the table. Whether it's candies or bite size cookies, it's nice to have for people to nosh on. Adding that special element to your table makes it feel more personal."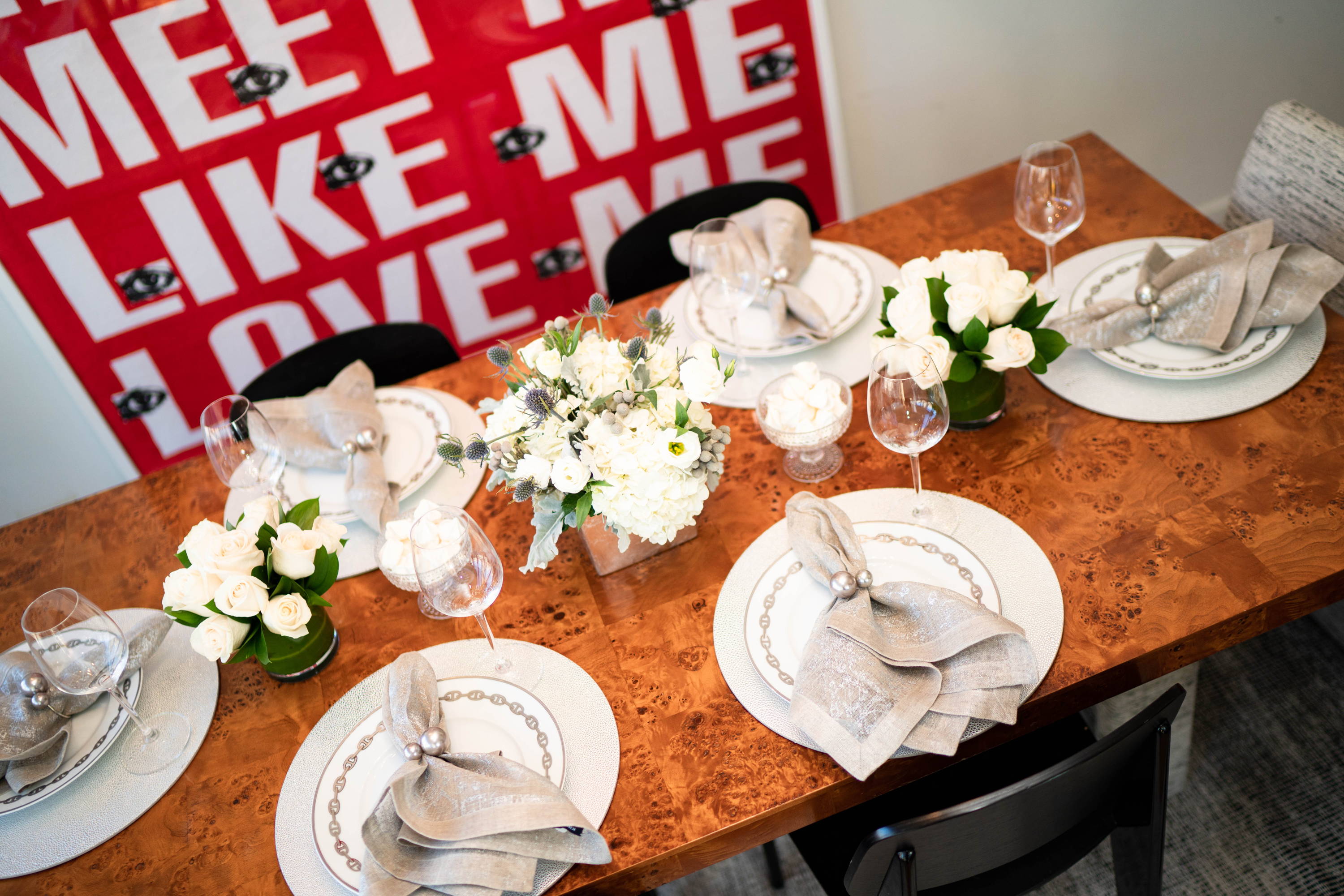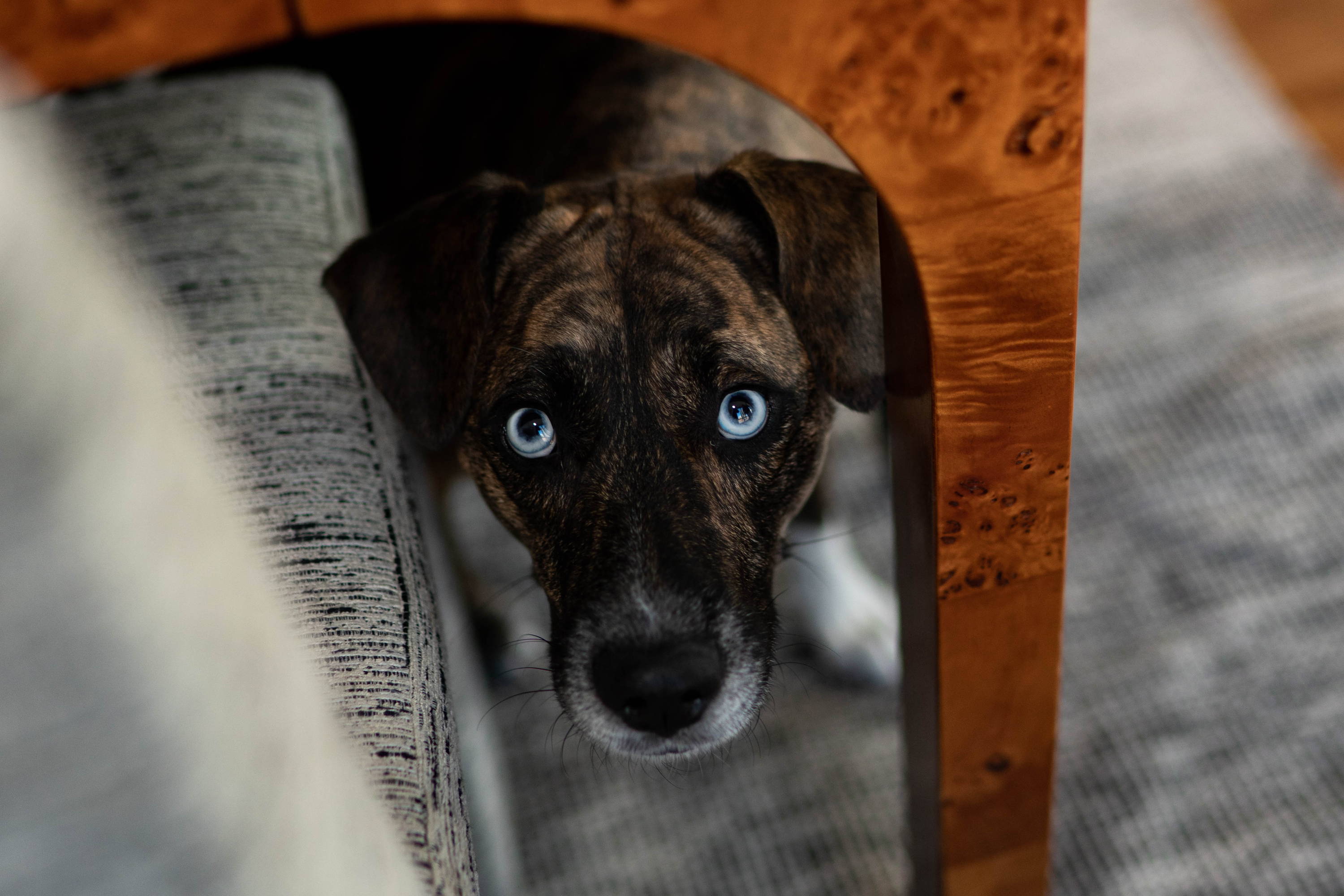 (Hilary's rescue pup, Presley.)