Joy Bauer's Blackberry Margarita Recipe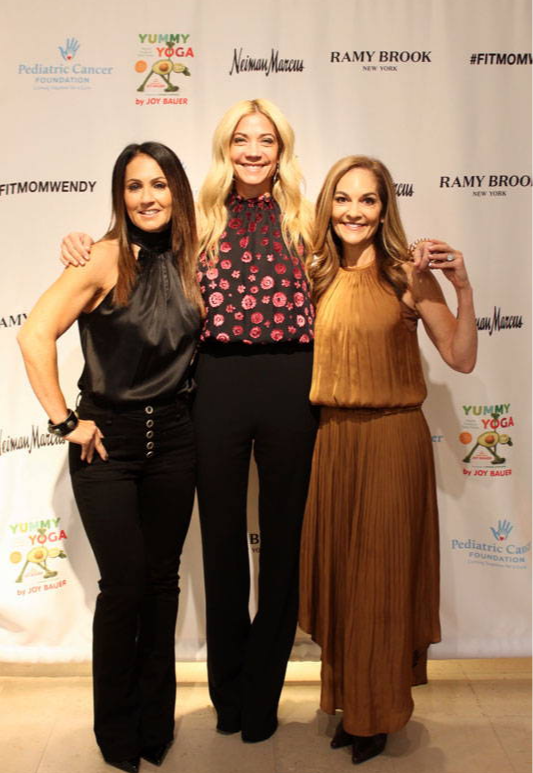 October 2019: Wendy Cohen, Ramy Sharp, and Joy Bauer pose at a Neiman Marcus panel to benefit Pediatric Cancer Research.
In honor of Cinco de Mayo, we wanted to share one of our favorite margarita recipes from our friend, Joy Bauer! This Blackberry Margarita is not only delicious, but it is also filled with fiber and antioxidants. Check out Joy's recipe below from her new book SUPERFOOD and be sure to watch her on NBC's TODAY Show!
Joy Bauer's Blackberry Margarita
- 3/4 fresh blackberries, divided
- 1 tbsp lime juice
- 1 oz tequila
- 1-2 tsps honey
- 1/4 cup sparkling wine or champagne
-1/2 cup ice cubes
In a glass, lightly muddle 1/2 cup of the blackberries with honey and lime juice using a wooden spoon. Add the tequila, ice cubes, and the remaining1/2 cup black berries (leave them whole) and gently stir. Top with sparkling wine or champagne. For an extra touch, like your glass rims with salt or sugar before making your cocktail.
Makes 1 cocktail.
Recipe and photo from JoyBauer.com.