Our Favorite September Sangria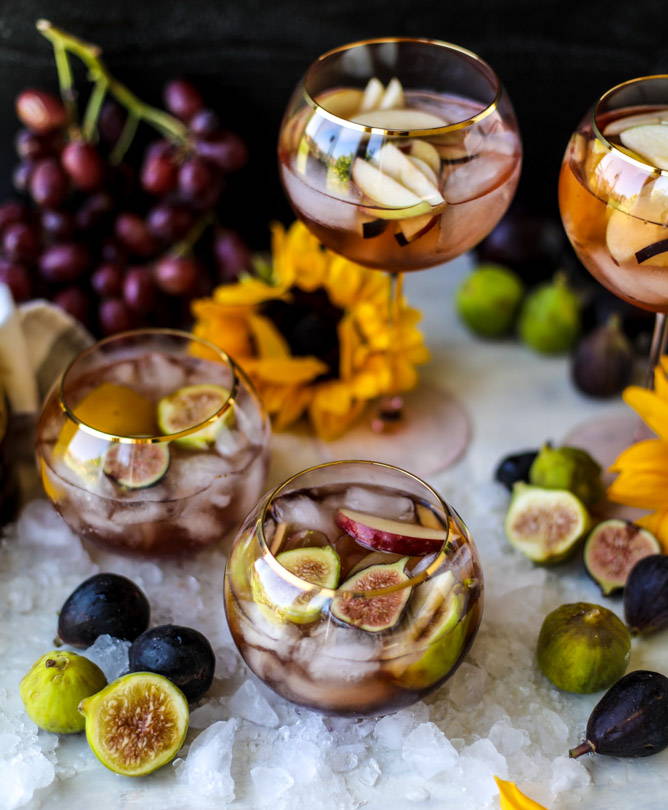 Image from homesweeteats.com.
Not ready to swap your rosé for pumpkin spice lattes just yet? Us, either! This September Sangria recipe from homesweeteats.com is the perfect transitional cocktail for all of your intimate (and safe) outdoor soirées this month. Plus, it's super easy to make! Check out the fruity and fizzy recipe below.
- 1 bottle of dry rosé
- 2 cups seltzer (or flavored of your choice)
- 1 cup blackberry brandy
- 2 honeycrisp apples, sliced
- 2 plums, sliced
- 1 orange cut into wedges
- 1 cup figs
- 1/2 cup grapes, halved
1. Combine all the ingredients in a large pitcher.
2. Let sit for 30-60 minutes so the fruit can soak up the liquor
3. Serve over ice by scooping out some fruit and pouring the sangria over top.
Enjoy! x