Supporting the Bowery Mission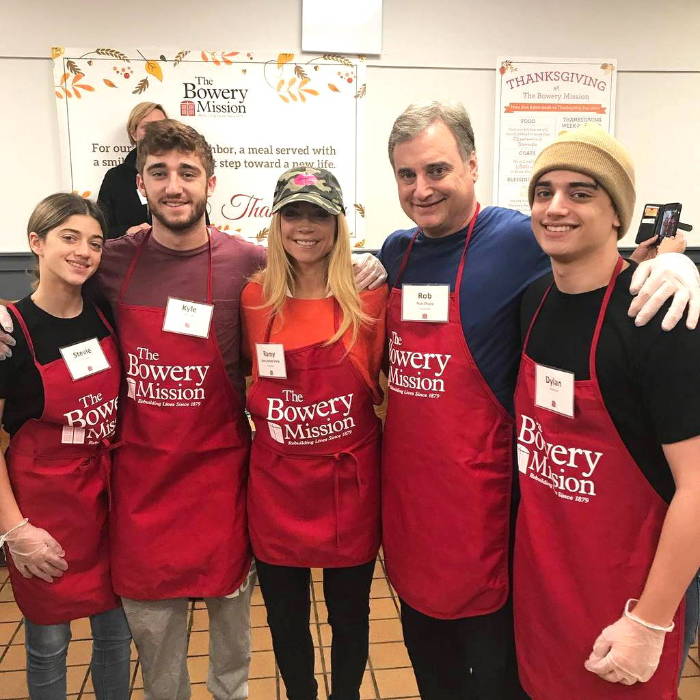 The Sharps serve meals at the Bowery Mission on Thanksgiving, 2019.
Let's help our neighbors.
The Bowery Mission has served New Yorkers experiencing homelessness since 1870, and they need our help now more than ever.
Ramy and Rob have been involved with the Bowery Mission for many years - they support, donate and volunteer whenever they can and serve meals to the hungry every Thanksgiving.
The organization continues to provide essential services to people experiencing homelessness, with modifications, while other programs are temporarily suspended due to COVID-19.
The mission's primary concern right now is the total disruption of the food supply chain. They rely on volunteers and food donations to serve their communities. With all of the restaurants, catering companies, and corporate cafeterias closing, they have to purchase their own food to serve the homeless community who rely on these meals to survive.
Additionally, most of their guests have underlying health concerns and do not have the options of stocking up, staying at home or working from home. Over the past week, as places like coffee shops, food courts and libraries have closed, those experiencing homelessness have lost access to their only bathrooms and safe daytime spaces.
For the latest update on the Bowery Mission's programs, and the adjustments they are making to protect the safety of staff, guests, and volunteers in light of the coronavirus, please visit: www.bowery.org/covid19.