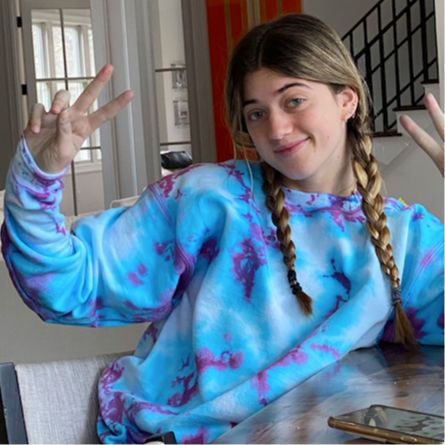 Ramy's daughter, Stevie in her tie-dye hoodie.
If you feel like you've seen tie dye sweatsuits all over Instagram these days, you're not alone. People all over the country - including the Sharps - have been tie-dying old hoodies, headbands, t-shirts, shorts and even socks. Not only is tie-dying a fun project to take on with the whole fam (and something to do during quarantine), but the end result is something you'll actually want to wear. So if you're looking to get on the tie-dye bandwagon but don't know where to start, we've got you covered. See below for how to DIY Tie-Dye.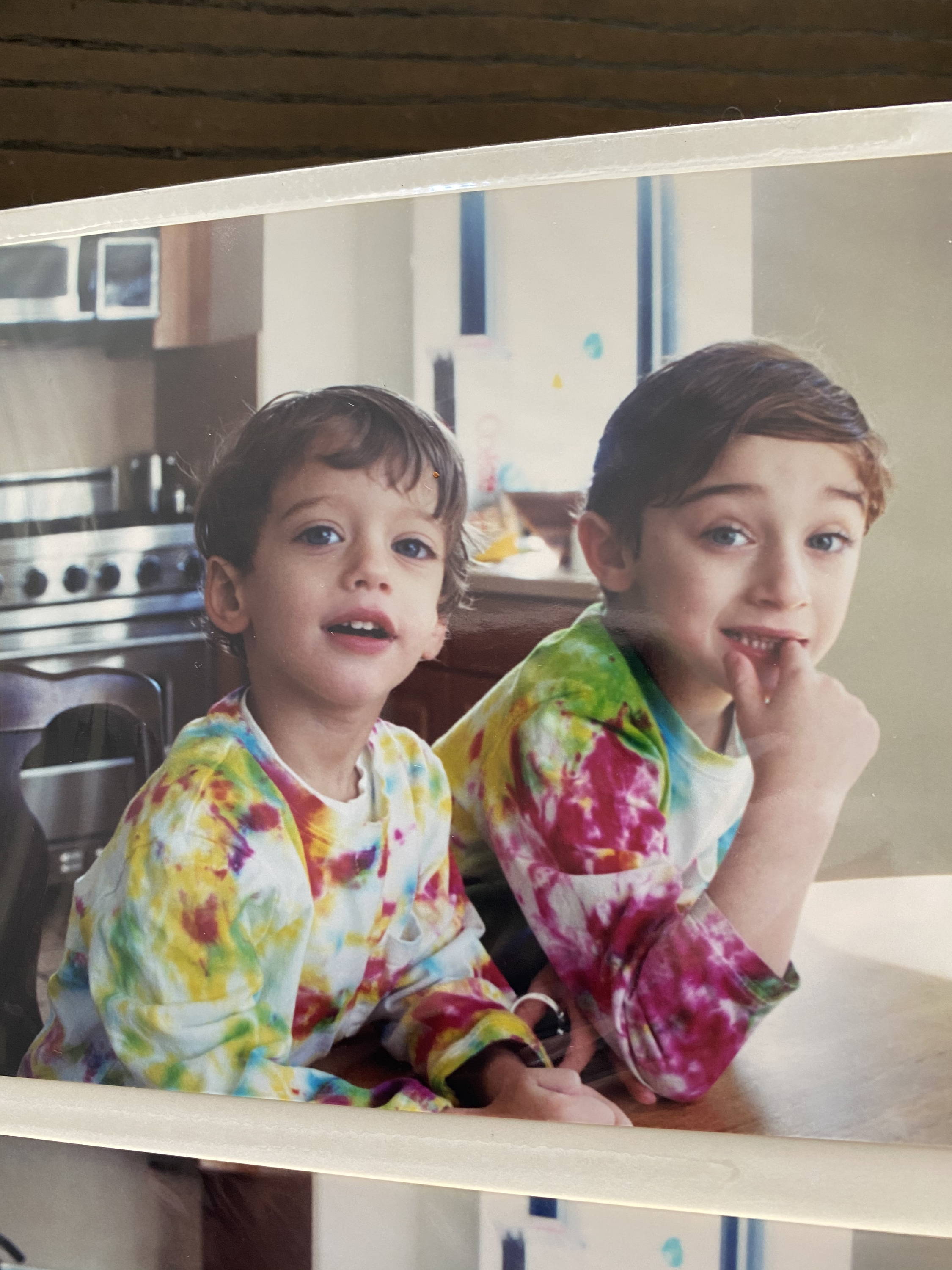 Tie-dying has been big in the Sharp family since 2004!
Find a good outdoor space
Grab an old sheet or towel that you don't mind getting dyed and lay it down outside. Pro tip: wear something you don't mind getting stained :)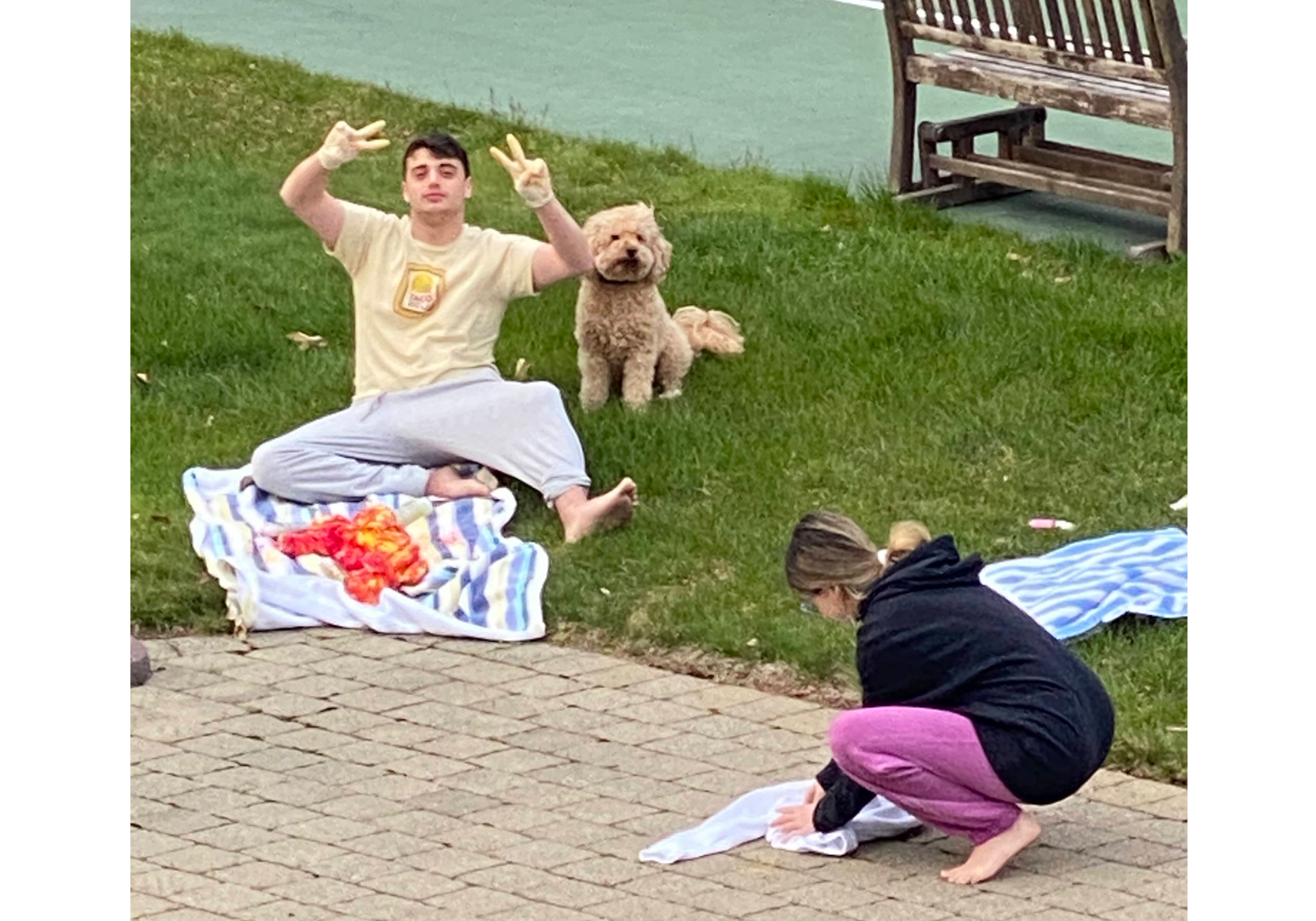 Dylan, Stevie (and Baxter!) tie-dye in the backyard.
While you may have these supplies lying around the house somewhere, you can also order them online (Amazon, Target) or pick them up curb-side at your local craft store.
- Rubber gloves
- Rubber bands or hair ties
- Dye or bleach
- Plastic squeeze bottles (could be an old condiment bottle)
- The items you want to tie-dye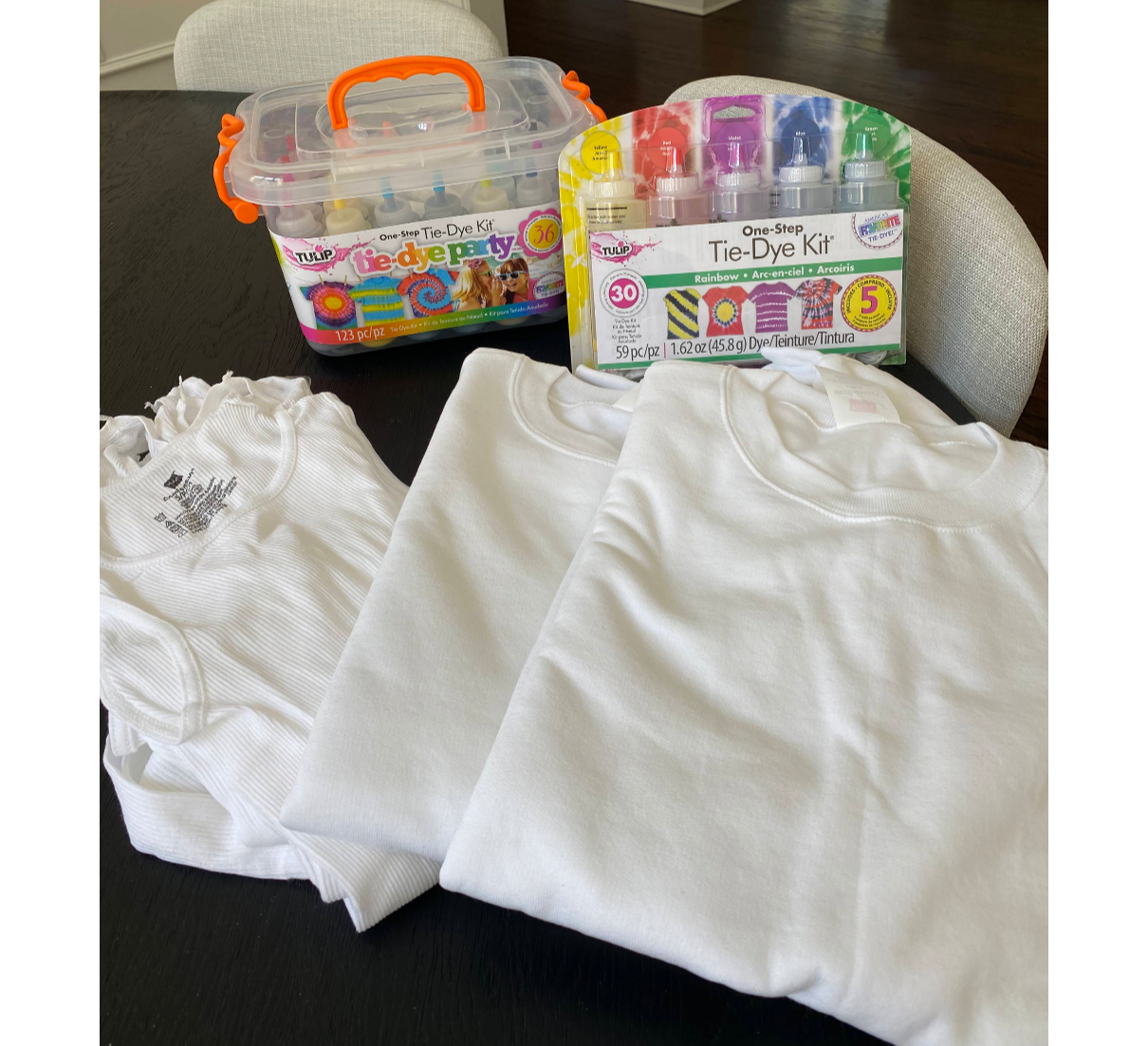 Stevie and Dylan used Tulip Tie-Dye Kit and plain white Hanes t-shirts.
There are so many ways to tie-dye your items, the options are endless! If you don't feel like going rogue with a unique rubber band design, here are three classic styles to try:
The Bull's - Eye: Pull the center of the fabric through your hand to make a long tube. Place rubber bands down the item, spaced evenly. Next, Dye each section a different color (or the same, up to you!)
The Spiral: Pull the item from the center area (or wherever you want the spiral to be) and twist in one direction in a circular form. Use rubber bands to secure the shape. Dye spiraled sections (kind of like pie pieces) in a different color.
The Stripe: Fold the sleeves (or sides of fabric) inward. Place rubber bands on both ends first to keep the material in shape. Gather the fabric (where you want the stripe to be) and put a rubber band.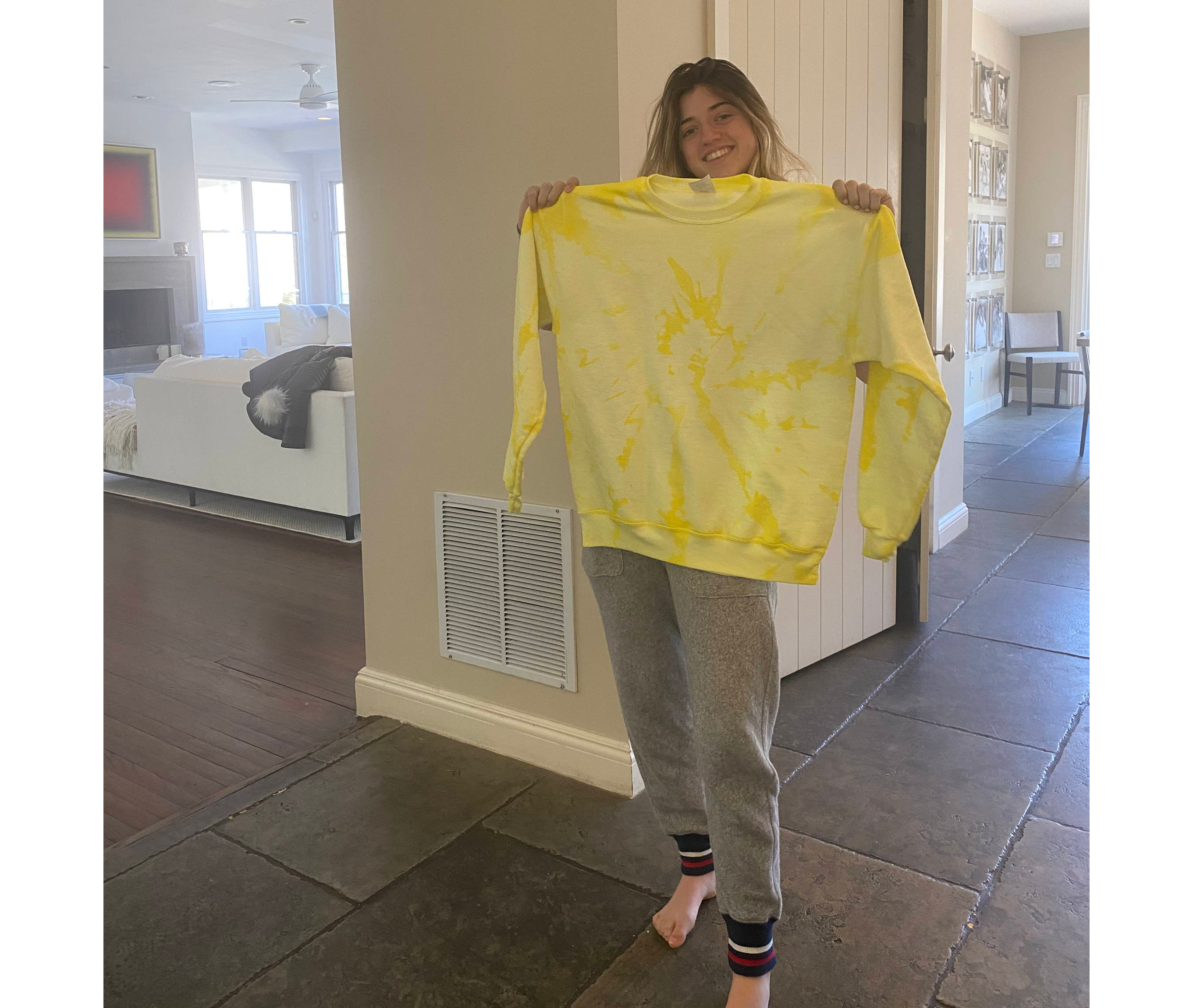 Stevie used the spiral method with this pale yellow hoodie.
Squeeze the colored dye or bleach on the section's you've created. This is your time to be creative!
Stevie and Dylan planning out their designs.
If you want a more faded tie-dye look, let your item sit for at least 2 hours. If you're looking for a more saturated look, we would suggest letting it rest for 24 hours. The longer you let it rest, the more saturated it will be.
Undo your rubber bands and rinse the item in cold water until there is no runoff. Then, throw them in the washing machine for a regular cycle (use detergent!)
After your items are dry, throw your new outfit. snap a pic and join the Instagram world in your brand new tie-dye.
Dylan in his new tie-dye sweatshirt!