How this time has changed me: Jackie Moffett + Jennifer Mantz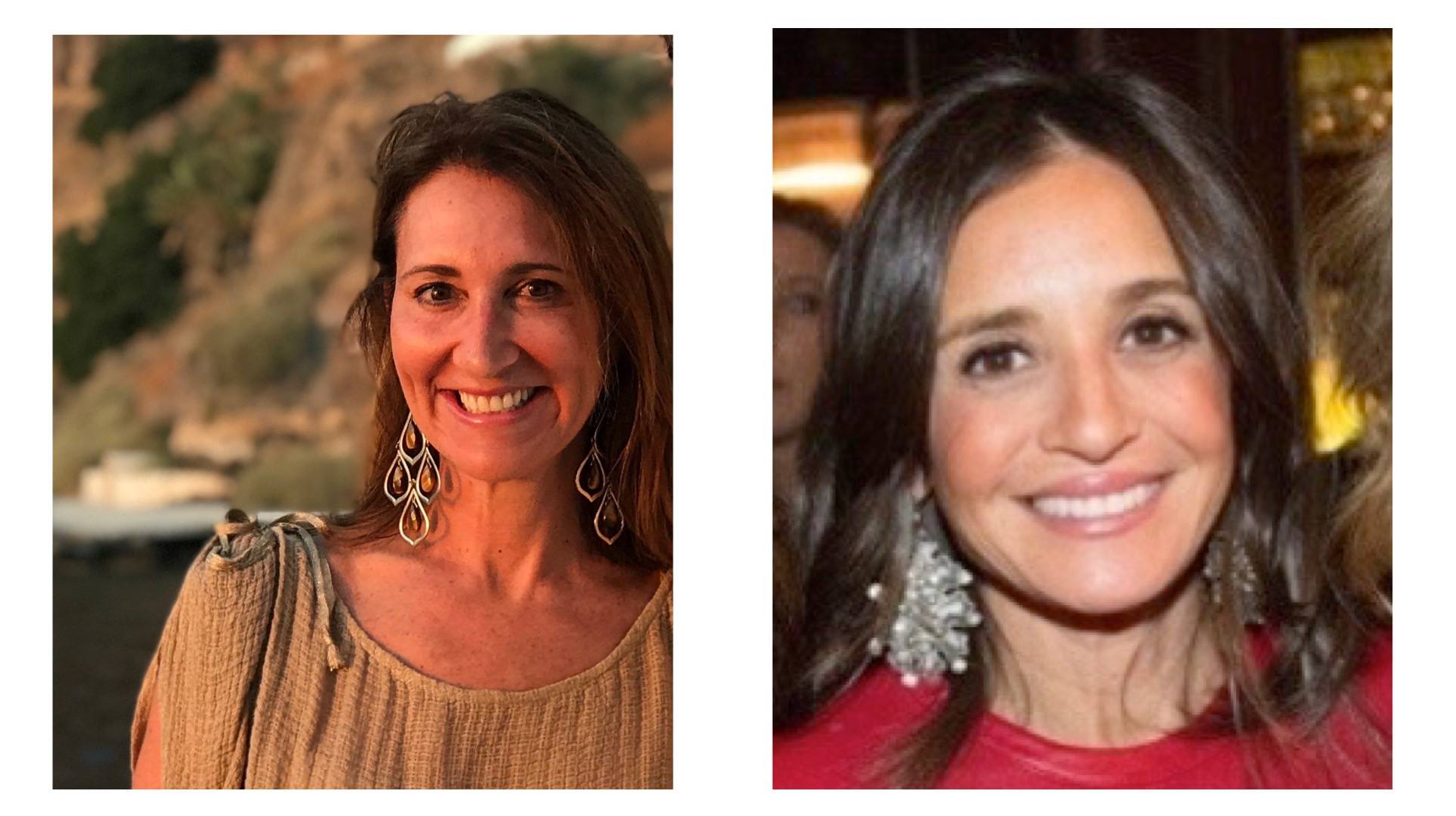 Jackie Moffett (left) and Jennifer Mantz (right).
Amidst all of the uncertainty and stress that comes hand-in-hand with the pandemic, it's important to stay optimistic and find the silver lining, especially with all of this time at home.
We connected with Ramy's funny friends, Jackie Moffett and Jennifer Mantz, to see how they used this time to tap into their creative sides and revive their passions for storytelling.
Jackie recently launched her blog, Did I Ever Tell You..., which highlights the relatable highs and lows of family life in NYC. Jennifer humorously captures life in the Hamptons amidst a pandemic through her viral cartoons, HamptonDish.
Check out Jackie and Jennifer's feature below!
Tell us a little bit about yourselves and how you got started in writing and storytelling.
JACKIE:
I love storytelling. Always have. And no matter what life throws at me, I can always find solace in the notion that, well, at least it'll be a good story. I once showed up for a six-day hiking expedition in South Africa with a box of Pomi tomatoes and a pack of Marlboro Lights as my only supplies. I didn't know I was meant to bring food and outdoor gear, plus I was the only hiker that didn't speak Dutch, but I remember thinking "this is going to be a very funny story one day." And it is. Perhaps an upcoming blog...
As for writing, I was a publicist for 20+ years where I wrote all the time, but it was the kind of writing that shouted about THE NEWEST or THE BEST using ALL CAPS and way too many exclamation points!! My post-professional life goal was to write about things that were quieter, more observational. As a wife, mother and stepmother of four children, living in and navigating the world of New York City, I didn't have to look far for material. I've been writing about my family and marriage, motherhood and relationships for a long time, but it took quarantine to slow me down long enough to start my own blog, "Did I Ever Tell You..."
JENNIFER:  
The first time I was really acknowledged for my writing was my freshman year in college. I was taking an advertising copywriting course and the first assignment was to write a promo for our favorite TV show. I chose Moonlighting starring Bruce Willis and Cybill Shepherd. To this day, I will never forget my opening line, "He says yes, she says no, is the successful formula for this fast-paced romantic comedy… I ended up getting a flat out "A," and my professor described my writing style as "fey," a word that I had never heard of before. Pre-google, I had to look it up in my very organized roommate's dictionary. Truth be told, I'm still not sure exactly what he meant, but this professor ended up being my mentor and was instrumental in guiding my career as a copywriter in advertising where dialogue and banter continued to be my strengths. In my mid-twenties, I created the now iconic celebrity milk mustache campaign which got me through many awkward class cocktail parties and painfully stuffy work dinners.
Many years and three kids later. I was eager to start writing again. I had never really thought about writing a cartoon but that summer I was introduced to a website that allowed me to write dialogue and essentially just plug in my copy to the characters they provided…it was a dream come true. My humor is still really in the banter. That original video HamptonsDish went viral in just a few days through a post on my close friend's facebook page. At first, it was important for me to remain anonymous. Even now, the scariest thing to me about being a writer is the vulnerability. I still get a pit in my stomach every time I click "publish." During these emotionally sensitive times, I'm so grateful Eugenie and Peter's antics are well-received and the audience appreciates that this is 100% satire.
Your writing styles are hilarious and super relatable. What inspires your stories?
JACKIE:
Well, thank you! I think people relate to my writing because I'm really honest. I'm calling BS on those perfectly curated family life events that people share on social media. Photos of artfully arranged Thanksgiving tables are so uninteresting. What's interesting to me is what actually happens when a family sits down at that table and how strife and long-held resentments blow up that Norman Rockwellian construction, because your mother-in-law downs a half bottle of Scotch, your son announces his allegiance to Donald Trump, and the turkey is raw. I'm the antithesis to the fairy tale lives so many put out there. I knew it couldn't be possible that I'm the only one fighting with my kid when he comes home from college, or feeling disappointed about my last-minute Mother's Day bodega tulips, or struggling mightily with my sanity during life in quarantine. Writing those truths, in my opinion, is far more interesting, seems to hit home with a lot of people, and is certainly funnier.
JENNIFER:
I think it was Nora Ephron's mother that originally said, "Everything is copy." And in these uncertain and unpredictable times, it is truer than ever.  Especially for Eugenie. I think about her all the time. It's like we've been quarantining together on a desert island—like Maryann and Lovey Howell. Every now and then, I get a bit nervous Eugenie and I are morphing into one another, so I test myself. One time, I even fixed the intake drain on my Miele dishwasher with my bare hands following a youtube video. Obviously, Eugenie would have a person for that.
How has this time at home changed you?
JACKIE:
I've certainly never appreciated my family, and my family's health, more. I've enjoyed cooking and eating our meals together every night, our conversations, really, just the time together. The pandemic refocused the lens on our life and really magnified who we are to one another, as well as our amalgamation of quirks, phobias, talents, dance moves ... made me appreciate them a new for the messy, hilarious, exasperating loving beings they are.
JENNIFER:
I have really tried to stop sweating the small stuff. Just this morning, I was parked outside the grocery store and this guy next to me pulled out and clipped the back of my car. We both got out to assess the damage. My car suffered a big scratch and a decent size dent. I took a deep breath, looked at him mask to mask and said, "Don't worry about it…" He was so not expecting that. I can't tell you how good it felt to let that go.
What can readers and viewers expect from you next?
JACKIE:
It's called "Covid Kama Sutra" and its about Father's Day and my sex life (or lack thereof) during quarantine. Ssshh. Don't tell my husband.
JENNIFER:
I'm currently working on a vaccine. And doing some writing on the side.